Motorsports Driving and Events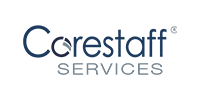 Motorsports Driving and Events
Benefits: (Medical, Dental, and Vision coverage along with 401k plan)
Duration: Long term contract (12 months with yearly renewal)
Location: Atlanta GA
About the Client:
Corestaff is the official MSP resourcing partner for Porsche Cars North America for contractor positions operating and managing their nationwide contingent workforce program. The Warranty Auditor role is a Corestaff contract position with placement at Porsche Cars North America in Atlanta, GA.
About the Client:
Porsche Cars North America, Inc. (PCNA), based in Atlanta, Georgia, is the exclusive importer of Porsche vehicles for the United States.
Established in 1984, it is a wholly-owned subsidiary of Dr. Ing. h.c. F. Porsche AG, which is headquartered in Stuttgart, Germany. PCNA employs approximately 300 people who provide Porsche vehicles, parts, service, marketing and training for its 189 dealers. They in turn, work to provide Porsche customers with best-in-class experience.
Throughout its 65-plus year history, Porsche has developed numerous technologies that have advanced vehicle performance, improved safety and spurred environmental innovations within the automotive industry. The company continues to celebrate its heritage by adding to its long list of motorsports victories dating back to its first 24 Hours of Le Mans class win in 1951. Today, with more than 30,000 victories, Porsche is recognized as the world's most successful brand in sports car racing.
Job description
The Contractor for Motorsports and Driving Events supports the Manager, Motorsports & Driving Events on Porsche Performance Drives, our 4-market national driving program with planning and event execution; the position also is responsible for assisting with Motorsports Hospitality sales and communication platforms; liaising with key stakeholders including relevant PCNA departments, vendors and tracks; support greater Experiential Marketing department on annual objectives and activations. These responsibilities include program operations, fleet management, logistics, procurement, budget/BVA tracking and reporting, processing of invoices, RFAs, PR/POs, contracts, departmental training.
Process invoices, create POs, contracts, and procurement related tasks (RFPs, Triple Bids)
•Manage Motorsports and Driving Events budget
•Manage vehicle fleet of 61 vehicles and logistics for each event
•Manage Motorsport website for hospitality registration, as well as ticket packages
•National driving program logistics, location/track sourcing and booking, registration website, staff logistics (travel and staffing), and vehicle transportation , detailing and maintenance
•Liaison between PAG counterparts to help execute programs within the US
•Maintain customer database with CRM and create e-blasts when necessary for events
•Work with various team agencies on the fabrication and execution of events
•Work with Partners to integrate them into various activations and maintain relationships
•Oversee customer experience at various Motorsport Hospitalities, as well as onsite at Porsche's National Driving Program.
Corestaff Services is an Equal Opportunity Employer - All qualified applicants will receive consideration without regard to race, color, religion, gender, national origin, age, disability, veteran status, or any other factor determined to be unlawful under applicable law. Corestaff Services is not associated with Core Staffing Services, Inc. which operates in the New York metro area.
Contact Consultant:
Brittney Pugh
Thank you,
your application has been submitted
Back to job search