Dealer Marketing Coordinator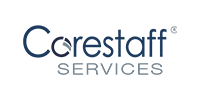 Job Title: Dealer Marketing Coordinator
Location: Atlanta Ga
Pay: $22/hr (benefits included: PTO, Holiday, Medical, Dental, Vision, 401k)
Duration: Long term contract (12 months with option for renewal)
Position Objective:
The Dealer Marketing Coordinator will effectively support the Manager, Dealer Marketing and dealer marketing efforts by directly managing specific components of the Dealer Marketing Services program. This position will directly manage of the full inventory of dealership marketing and point-of-sale assets, monthly marketing reporting, Dealer Marketing budget and supporting processes, as well as the creative review and approval process.
Primary Responsibilities:
Procure, schedule, and facilitate all distributions and updates of dealer point-of-sale materials, such as marketing materials and showroom display assets via PAG and outside suppliers, including new vehicle color & trim updates, showroom hanging graphics, as well as other marketing assets.
Effectively manage the ordering, storage, and fulfillment of marketing assets made available for the US dealer network via the Dealer Marketing Materials website via PPN as well as effectively managing return on investment for these items
Preparation and analyzation of quarterly Marketing Department & Area Marketing reporting related to key marketing metrics, annual dealer marketing plans, as well as preparation of the monthly marketing report document
Manage Dealer Marketing Department accounting, finance, and procurement responsibilities to ensure fully-accurate and compliant processes related to planning, forecasting, and executing financial budget responsibilities
Effectively manage the Dealer Marketing creative review and approval process including coordination with various departments and agency partners
Responsible for the proper usage of, awareness of, and compliance with Information Technology security policies Ensure proper retention of electronic documents, business confidential information, and actively demonstrates an understanding of the need to safeguard competitive information in both electronic and non-electronic formats.
Qualifications:
Education: College Degree in Marketing or Advertising
Experience:
(Job and Industry): 2 years experience in marketing and/or marketing communications
Skills:
Excellent communication skills – both written and oral
Working knowledge of the brand
Extremely well organized; excellent attention to detail
Strong team player
Works independently, without frequent direction
Strong analytical skills
Proficient in Microsoft Word, Excel, Access, and Lotus Notes
Strong project management skills
Ability to successfully manage multiple tasks simultaneously
Self-starter, capable of establishing priorities, and ability to work independently
Possess business acumen and interpersonal skills to effectively communicate with all employees, vendors and Dealer personnel
Corestaff Services is an Equal Opportunity Employer - All qualified applicants will receive consideration without regard to race, color, religion, gender, national origin, age, disability, veteran status, or any other factor determined to be unlawful under applicable law. Corestaff Services is not associated with Core Staffing Services, Inc. which operates in the New York metro area.
Contact Consultant:
Shamaine Pressley
Thank you,
your application has been submitted
Back to job search