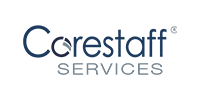 Pressroom / Mailroom Part time position
PARTTIME POSTION 30 hours per week / 4 days work week. Working every Sunday and Friday, split days off. We are closed on Saturdays.
20.00/ hour
We have a Part-Time position that is designed to prepare those with little or no experience for to become a skilled and knowledgeable Press/Mail Journeyman/Woman.
On the job training is provided by the pressroom foreman, assistant foreman, and journeymen, to learn how to operate and care for printing press, folder, and reels as well as operation of the plate and mailroom areas of the operation. The training can last over a four-year period or less based on the individuals ability to learn, retain information and demonstrate the skills learned. The person in this position must do their part to minimize white waste, printed waste, and press downtime attributed to paster breaks, running breaks, and other mechanical or operational failures. The person in this role must be a team player and work together with the team.
Daily duties Include
Some Mail room Duties
Spotting plates
Setting out materials for cleaning the pressroom,
Cleaning up press and press area, as well as learning how to operate the mailroom and plateroom are required
Produce consistent quality reproduction, that meets dispatch schedules, and to maintain an efficient and cost effective operation
Lead sheets, line up margins, line up sections, plate up press, quality control, load reels, how to make up posters, operate reels, set ink and water balance.
Error bundle correction, sorting copies, proper dispatching of copies.
Full plate room operational training.
Throw in and out, change blankets, learn lubrication points, set up angle bars.
Operation of Wrapping, Strapping, and Conveyors.
MCS programming, Harland Simon, labeling equipment, and stackers.
Change; set rollers, switch from one folder to the other, and general maintenance for printing, press, folders, and reels.
Reset ink keys change pins, cutting rubbers, and knife boxes in folder.
Learn registration system.
List preparation and manifest sorting duties.
Corestaff Services is an Equal Opportunity Employer - All qualified applicants will receive consideration without regard to race, color, religion, gender, national origin, age, disability, veteran status, or any other factor determined to be unlawful under applicable law. Corestaff Services is not associated with Core Staffing Services, Inc. which operates in the New York metro area.
Contact Consultant:
Marcus Hudson
Thank you,
your application has been submitted
Back to job search