Light Industrial/Warehouse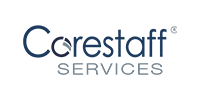 Production Technician
Pay: $17 / HOUR
Duration: Temp to Hire
Location: Concord, NC
SUMMARY
This position is to breakdown and clean used metal to a state that can be operational throughout our process of creating finished parts. This position is to maximize the turn of the metal, depleting metal. This person must have a strong work ethic in completing work.
JOB DUTIES AND RESPONSIBILITIES:
Safety
Adhere to all OC and Plant specific requirements
Participate on safety teams
Maintain a clean and orderly work area
Recognize, report and correct safety hazards upon identification
Administration
Manage inventory supply for processing
Complete and record all quality data
Metric board maintenance
Quality
Follow all process controls and provide documentation
Inspect all work for accuracy
Breakdown responsibilities
Disassemble and clean incoming metal parts, partially or completely, using handheld air hammers, milling machines, shearing machines, and other equipment that supports the disassembly and cleaning process
Cut and separate metal to desired specifications
Receives metal parts from shipping/receiving department and initiates all computer transactions to move material to the next step in the process
Capable of safely operating forklift and other handheld equipment
Maintains inventory of supplies need to complete assigned work
Change the waste bead barrels
Regular Attendance
Present and punctual for work as scheduled
Willing to rotate shifts
Works overtime as needed including both extended shifts and/or weekends
All other duties as assigned or needed
Flexible to changes that are needed to meet business demands to include cross training
MINIMUM QUALIFICATIONS
High School Diploma or GED Equivalent
Work experience includes working in manual processes
SKILLS AND ABILITIES
Strong math skills
Strong focus on quality
Ability to work in a group on different tasks towards one common goal
Detail oriented
Good Teamwork abilities
Time management
Ability to work with little supervision
Understanding of measurement tolerances
Ability to manage multiple tasks at one time
Willingness to deliver plant production commitments
Excellent communication ability
Ability to use and read calipers and micrometers
Planning and Organizing skills
Strong Technical / Mechanical Aptitude
Possess strong problem-solving skills
COMPUTER AND SOFTWARE COMPENTENCIES
Computer transactions
Basic Knowledge of GAT/SAP and maintenance work orders
Ability to accurately complete inventory controls/transactions
Corestaff Services is an Equal Opportunity Employer - All qualified applicants will receive consideration without regard to race, color, religion, gender, national origin, age, disability, veteran status, or any other factor determined to be unlawful under applicable law. Corestaff Services is not associated with Core Staffing Services, Inc. which operates in the New York metro area.
Contact Consultant:
Parker Henderson
Thank you,
your application has been submitted
Back to job search