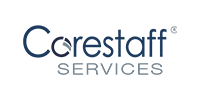 Warehouse Associate
Are you looking to get to work ASAP with a company that cares about their employees? Are you looking to build a career? Apply today!
Schedule:
Work week Sunday- Saturday 12 hour shifts- rotating shift schedule:
a. Week 1: Sunday, Wednesday and Thursday
b. Week 2: Monday, Tuesday, Friday and Saturday
Job Duties:
· Safely operate fork lift to move material
· Operate unit wrapper and perform all associated tasks
· Operate sluetter machine and perform all associated tasks
· Manage board grinder and prepare and feed scrap products
· Operate compactor equipment and associated tasks
· Operate labeling systems
Housekeeping
· Complete CILT requirements for the end of line area
· Maintain good housekeeping in all areas of the plant using CILT, standard work, and 5S systems
· Use cleaning equipment or tools as necessary for housekeeping duties in accordance with all safety rules
MINIMUM QUALIFICATIONS:
· HS Diploma or GED equivalent
KNOWLEDGE, SKILLS & ABILITIES:
· Ability to do basic mathematical calculations
· Must be able to read a scale and tape measure
· Basic computer literacy and comfort level
• Navigate Microsoft Outlook to send and receive plant communications.
• Navigate Talent Center and complete on-line training courses routinely
· Ability to accomplish all job responsibilities without direct supervision
ESSENTIAL PHYSICAL REQUIREMENTS/WORK ENVIRONMENT
· Ability to routinely lift up to 40 lbs. without assistance
· Work up to 12+ hours in hot/cold manufacturing environment
· Work up to 12+ hours on days, nights, and weekends
· Walk/stand on concrete floor continuously for up to 12 hours
· Safeguard self with Personal Protective Equipment (PPE) - steel-toed shoes, eye protection (glasses, goggles, and/or facemask) hearing protection and long sleeved shirt as necessary for tasks
· Ability to work overtime as necessary
Corestaff Services is an Equal Opportunity Employer - All qualified applicants will receive consideration without regard to race, color, religion, gender, national origin, age, disability, veteran status, or any other factor determined to be unlawful under applicable law. Corestaff Services is not associated with Core Staffing Services, Inc. which operates in the New York metro area.
Contact Consultant:
Parker Henderson
Thank you,
your application has been submitted
Back to job search