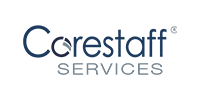 EXECUTIVE ASSISTANT
We are seeking an Executive Assistant for a growing pharmaceutical company in Irvine, CA. This is a temporary contract. The schedule is 8:00 am - 5:00 pm, Monday - Friday. This is a full time position offering 40 hours per week.
Main Areas of Responsibilities:
Provides direct Executive Administrative Assistance to an Executive and their reports.
General Administration: Maintain complex appointment calendars, schedule and organize meetings, reserve meeting space, publish agendas, organize vendor or customer visits and department activities. Prepare reports and presentations, either independently or from written/verbal instructions.
Maintain department files, medical supplies and tradeshow product displays in an organized fashion. Order/maintain supplies and arrange for equipment maintenance.
Travel Assistance: Manage travel arrangements. Coordinate schedules, travel & lodging, seminar registrations, and ground transportation. May assist other team members in coordinating travel as needed.
Manage all aspects of expense reporting: prepare expense reports, expedite and track processing of all expense reports, and/or check requests. Ensure reconciliation of reimbursement with expense reports and maintain copies of expense reports and receipts.
Manages executive's daily meetings and prepares their agenda.
Regularly check-in with each department member for projects/tasks they may need help on
Assists department with questions on company processes and procedures. Seeks out answers and provides resolution
Monitor and provides SAP reports on all budgets and assist in reconciling spend Vs. forecast each quarter or when needed. Reconcile invoices with the approved budget. Assist in Budget template creation.
Assist with all new hire forms and setup as well as departure forms/process
Manage the department's computer equipment, share drive and Box access/Manage Box Folders for the department
Manages department credit card statement and reconciles each charge and maintains receipts.
PO creation and tracking
Able to communicate with executives and C-Suite level executives in a professional manner
Acts as the department's Center of Excellence point person on any new company deployed systems or SOPs.
Assists the department on special projects when needed
Requirements:
High School diploma or equivalent required. Bachelor's Degree desirable.
At minimum 3 years of applied professional Executive Assistant experience required.
Demonstrated excellent computer skills with special emphasis on calendaring, presentation, and spreadsheet capabilities (Microsoft Excel, PowerPoint, Outlook).
Familiarity with SAP a plus.
Excellent composition, grammar, and business language skills required.
Excellent judgment in handling confidential, legal, or sensitive information.
Ability to work independently, set priorities and handle multiple tasks with a high level of efficiency and little or no supervision.
Corestaff Services is an Equal Opportunity Employer - All qualified applicants will receive consideration without regard to race, color, religion, gender, national origin, age, disability, veteran status, or any other factor determined to be unlawful under applicable law. Corestaff Services is not associated with Core Staffing Services, Inc. which operates in the New York metro area.
Contact Consultant:
Javier Camorlinga
Thank you,
your application has been submitted
Back to job search