Human Resources Administrator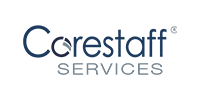 Human Resources Specialist
8am-5pm shift
Location: Remote 93940
Pay Rate: $21.50
Position Duties
Interviewing & Data Collection
Call newly diagnosed employees with Covid-19 and contacts of newly diagnosed employees to gather information and inform contacts of potential exposure.
Communicate with contacts in a professional, empathetic, and culturally sensitive manner.
Collect and record information on demographics, current symptoms, current health status, possible high-risk settings, and related information into Contact Tracing/Contact Information Management system.
Assess issues escalated by contacts and perform troubleshooting and research to resolve issues within specific COVID-19 related practices.
Manage various reports for compliance, claims requirements.
Interaction with HR Managers, HR Business Partners, AskHR Team, other HR Centers of Expertise, and Legal.
Help build and maintain content on knowledge management systems, to improve contact center functions and encourage self-service resolutions. Investigate and document investigation of cases indicated probable workplace transmission.
Communicate with relevant local health authorities and other government agencies as required.
Provide contacts with approved information about quarantine procedures, and if appropriate, refer them to testing according to protocol.
Following established procedures and/or script, inform contacts about the importance of quarantine and what to do if symptoms develop.
Provide contacts with relevant healthcare, employment benefits, and social support resources as appropriate.
Data Entry & Maintenance Utilize established database(s) to identify newly diagnosed patients and contacts for tracing efforts.
Input data collected into database and assure database is kept up to date. Provide data from contact tracing efforts and call Epidemiologists and/or Health Educators as necessary.
Minimum Qualifications
Excellent interpersonal skills.
Critical thinking skills.
Ability to accurately document case notes.
Ability to communicate verbally in a professional and empathetic manner. Ability to handle confidential information with discretion and professionalism. Microsoft Office (Word, Excel, PowerPoint, Office 365, SharePoint) Proficiency with learning new computer software.
Preferred Qualifications
Experience in medicine or public health a plus.
Fluency in a second or multiple languages a plus.
Experience with Human Capital Management (HCM) systems is a plus.
Corestaff Services is an Equal Opportunity Employer - All qualified applicants will receive consideration without regard to race, color, religion, gender, national origin, age, disability, veteran status, or any other factor determined to be unlawful under applicable law. Corestaff Services is not associated with Core Staffing Services, Inc. which operates in the New York metro area.
Contact Consultant:
Sara Marie Hartwig
Thank you,
your application has been submitted
Back to job search