PR Experiential Events Coordinator (Decentralized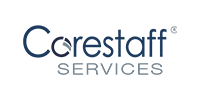 PR Experiential Events Coordinator (Decentralized Events)
Pay: $25/hr (PTO, Holiday Pay, Medical, Dental, and Vision coverage along with 401k plan)
Duration: Long term contract (yearly renewal)
Location: Atlanta GA (starting off remote)
About the Client:
Our client is one of the world's premier, high-end, luxury, German sportscar companies. They have developed numerous technologies that have advanced vehicle performance, improved safety and spurred environmental innovations within the automotive industry.
Position Objective:
Our client is hiring an experienced PR coordinator for its Public Relations team at the headquarters in Atlanta, Georgia. The PR Coordinator will support the PR Experiential Strategy Manager by orchestrating media events that strategically contribute to editorial press coverage. The Coordinator will work the PR Product, Corporate and Experiential Teams to maintain our brand image, improve the client's visibility in the media, build trust amongst enthusiasts and press, develop existing relationships and work cross-functionally on creative content.
The position requires excellent organization skills, attention to detail, strong level written and verbal communication skills, and strong decision-making ability. The ideal candidate will be flexible, proactive, resourceful, and able to multi-task and work independently with little or no supervision. The ability to interact with senior management and staff at all levels in a fast-paced environment and maintain a high level of professionalism and confidentiality are equally important. This role is at the core of the team – representing a unique opportunity to gain experience and contribute to largescale projects.
Primary Responsibilities:
• Assist the PR Experiential Strategy Manager with event and program logistics specifically related to the planning of domestic and international product launch events. Individual responsibilities will include but are not limited to the following: executive approval, project management, travel arrangements, event logistics, registration, branding, permits, media and internal communication, production, event flow, timing and analysis, calendar assistance / scheduling, project coordination, vendor management and final project budget reconciliation
• Work with PR Team to develop a launch strategy and core communications tactics for yearly model launches within the United States market
• Liaise with various local and global internal departments, external vendors and hosted guests to coordinate event logistics
• Manage overall tracking system for his or her projects and ensures timely, easy access and proper document retention per audit trail guidelines
• Create presentations, reports, and documents using the appropriate research and software
• Assist the PR Experiential Strategy Manager by coordinating day-to-day department meetings as well as long-term projects and activities
• Support the coordination of onsite and offsite department activities that encourage teamwork and communication
• Assume other responsibilities, tasks and assignments as deemed necessary by the PR Experiential Strategy Manager, and/or Vice President, Public Relations
Education:
• Bachelor's degree from an accredited university is required – preferably English, Communications, Event Management, Journalism or Marketing
• Proficiency in a foreign language, particularly German or Spanish, is desirable but not required
Requirements/Skills:
• Must possess strong level verbal, written communication and presentation skills
• A minimum of two years' experience managing events or executive level support
• Excellent command of Microsoft Word, Outlook, PowerPoint, Excel, and other MS Office products
• Extensive experience in coordinating travel arrangements for senior management and organizing high-level stakeholder events and visits
• Ability to effectively present information and respond to questions internally and externally
• Ability to maintain very high-level of confidentiality
• Experience seeking out appropriate resources when necessary while utilizing them efficiently and intelligently
• Strong command of procurement processes and policies
• Familiarization with Social Media, Zycus and Concur is preferred
• Strong interpersonal skills – dependable, approachable, flexible, energetic, collaborative, detail-oriented, highly motivated
• Strong team player who enjoys working in a multi-cultural environment
• Self-starter and very strong multi-tasker who enjoys handling multiple assignments and deadlines
• Willingness to travel and work weekends and evenings
• Position is limited to a 40 hour/week structure, with a limited potential
Corestaff Services is an Equal Opportunity Employer - All qualified applicants will receive consideration without regard to race, color, religion, gender, national origin, age, disability, veteran status, or any other factor determined to be unlawful under applicable law. Corestaff Services is not associated with Core Staffing Services, Inc. which operates in the New York metro area.
Contact Consultant:
Shamaine Pressley
Thank you,
your application has been submitted
Back to job search