Part Time (SAT-SUN) Forklift Operators Needed!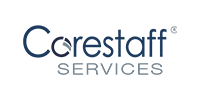 Immediate Openings for Forklift Operators in Pittston, PA!
Are you looking to get to work ASAP at a company where you can grow your career and skill set?
Apply today! Start working this week! Text or call 267.845.2919 for IMMEDIATE consideration!
Work Schedule and Hourly Rate
Saturday & Sunday 6:00AM-2:30PM @ $15.25/HR
Saturday & Sunday 2:00PM-11:00PM @ $15.75/HR
Responsibilities:
Moving controls, devices, and levers to drive forklifts of industry to transfer materials between unloading, processing, loading, and storage areas.
Organizing and securing stored materials such as bales, super sacks, boxes, pallets, and so on.
Loading or unloading materials manually, off or on to pallets, platforms, skids, or lifting devises.
Performing routine post and pre inspections to ensure suitable working nature or forklift equipment.
Reporting to supervisor regarding any damage to racks, faulty equipment, or any other safety hazards.
Weighing products or materials, and recording weight and further production information on labels and tags.
Consulting, working, and coordinating with supervisors, managers, equipment manufactures, and employees regarding unloading and loading operations.
Wrapping material loads with a wrapper and making clean the warehouse premises.
Completing forklift operator training provided by the industry annually.
Performing other duties as allotted by a manager or supervisor.
Physical Requirements / Working Environment: Standing, walking, sitting, lifting or carrying up to 50 lbs., pushing, stooping, kneeling, crouching, crawling, reaching, handling, holding, grasping, visual hearing, depth perception, color vision. Must be able to perform essential responsibilities with or without reasonable accommodations. Make the necessary changes and adjustments to the machine when needed.
Qualifications:
Must have good basic math skills.
Must have legible handwriting.
Ability to read labels and numbers.
Ability to operate in high speed and fast-paced environment.
Must be detailed oriented.
High School Diploma or equivalent.
CORESTAFF Services is an Equal Opportunity Employer - All qualified applicants will receive consideration without regard to race, color, religion, gender, national origin, age, disability, veteran status, or any other factor determined to be unlawful under applicable law. CORESTAFF Services is not associated with Core Staffing Services, Inc. which operates in the New York metro area.
Contact Consultant:
Ashley Muriel
Thank you,
your application has been submitted
Back to job search