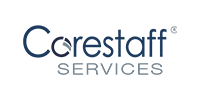 Luxury Sales Consultant
Pay: $20/hr + bonus and commission (PTO, Holiday Pay, Medical, Dental, and Vision coverage along with 401k plan)
Duration: Long term contract (12 months with yearly renewal)
Location: Beverly Hills CA
About the Client:
Our client is one of the world's premier, high-end, luxury, German sportscar companies. They have developed numerous technologies that have advanced vehicle performance, improved safety and spurred environmental innovations within the automotive industry.
POSITION OBJECTIVE:
The Sales Consultant is responsible for creating a superior customer experience and ensuring every customer interaction is positive and professional by providing expert product knowledge of the brand to generate sales.
PRIMARY RESPONSIBILITIES / CHARACTERISTIC DUTIES:
? Build long-term recurring relationships with your customer base through your sales technique, product knowledge, and suggestive selling.
? Achieve and exceed sales goals that are consistent with Porsche Design Store sales objectives.
? Achieve and exceed KPI (Key Performance Indicators) such as sales per hour, units per transaction, basket value.
? Stay current with new product developments and market trends.
? Develop problem-solving techniques to handle customer issues.
? Maintain professional relationships with customers and colleagues.
? Assist in loss prevention through awareness and close attention to detail.
? Ability to merchandise using Porsche Design standards and Directives.
? Follow all company and employee policies.
? Complete Daily Assignments (i.e. maintain a presentable sales floor and stock room in accordance to Porsche Design standards, clean and organized store, etc.).
? Assist with receiving, checking in and putting away or displaying merchandise shipments.
? Follow and complete Management Directives as well as other duties assigned.
? Adhere to assigned schedule.
? All associates are expected to work cohesively as a team and put the client's needs first in keeping with the company's best interest.
? Accurate use of the POS system (ring up sales, returns and exchanges and capture and enter customer data).
? Be proficient in Clienteling (maintain client book, build prospects, thank you cards and follow-up).
? Prepare and participate in physical inventory and cycle counts.
? Use of security measures (alarms, locks, safe, etc.) effectively.
? Use of proper safety measures (lifting, use of ladders, cleanliness, etc.)
? Other duties and/or responsibilities as required or assigned.
MINIMUM QUALIFICATIONS (Education, formal training, experience, specialized knowledge, and special skills):
? High School diploma required. College degree or equivalent a plus.
? Committed to excellence – quality driven.
? Customer Service and Sales oriented.
? Minimum of 2 years experience in a high-end luxury retail sales environment, preferred
? Proficient written and verbal communication skills.
? Computer skills
? Luxury Timepiece Sales, a plus
? Ability to navigate a POS system
? Positive and productive work relationships
Corestaff Services is an Equal Opportunity Employer - All qualified applicants will receive consideration without regard to race, color, religion, gender, national origin, age, disability, veteran status, or any other factor determined to be unlawful under applicable law. Corestaff Services is not associated with Core Staffing Services, Inc. which operates in the New York metro area.
Contact Consultant:
Shamaine Pressley
Thank you,
your application has been submitted
Back to job search