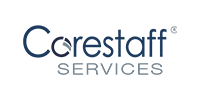 JOB TITLE: Production Associate
Apply today for an exciting new career opportunity!
JOB DESCRIPTION
Works at presses, assists machine operators, removes parts from press, separates parts from scrap, assembles parts, stacks or packages parts and operates equipment (i.e. pump trucks, etc) by performing the following duties.
ESSENTIAL DUTIES AND RESPONSIBILITIES:
Follows all plant safety guidelines, practices and procedures. This includes the proper use of personal protective equipment when required.
Regular attendance is essential.
Works in a team environment ensures helpers understand their role, knows what precautions are necessary and where emergency stop buttons are.
Has read and understands the Task Safety Analysis for equipment assigned area.
Understands and can interpret Company Work Orders and JCP's, and uses the information to determine materials required, number of parts to package, etc.
Has a basic understanding of the machine he/she is working at, such as how to separate parts from scrap as they exit a machine, how to stack/package parts, what defects to look for, how to assemble and label containers, how to dispose of scrap/waste, how to assist with die-installation, how to prepare (unwrap) material being fed into a machine, and how the guards and other safety devices work, including the emergency stop buttons.
Works efficiently and accurately to attain 100% efficiency goal and to maintain this goal. Helps machine operators keep track of number of parts cut, number of bad parts, and communicates with the operator regarding machine problems, material positioning causing bad parts etc.
Gets or requests materials needed, assembles totes, prepares skids, bags and boxes for packaging.
Packages specific number of parts on skids, in bags, boxes, etc., labels them, stacks bags of parts on racks, or in appropriate packaging and moves totes/skids of parts to a storage area or to the next operation by using a pump truck.
May work at cleaning table to remove "scrap" or separate bad parts and packages in appropriate container.
Ensures that safety devices are in place and reports any unsafe behavior or situation.
Is aware of activities in working surroundings and is responsible for keeping the area clean, tidy and safe.
Reports any unsafe act, condition, accident or injury immediately to supervisor.
Understands and follows the lockout procedure.
Performs continuous quality checks (as outlined in JCP) when cleaning die-cut parts.
Attends training, seminars and meetings as required by management.
EDUCATION and/or EXPERIENCE
High school diploma; three to six months related experience and/or training; or equivalent combination of education and experience.
LANGUAGE SKILLS
Ability to read and interpret documents such as blueprints, safety rules, operating and procedure instructions.
Ability to communicate effectively with co-workers, supervision and management.
MATHEMATICAL SKILLS
Ability to add, subtract, multiply and divide in all units of measure, using whole numbers, common fractions and decimals.
Ability to use a tape measure.
WORK ENVIRONMENT
While performing the duties of this job, the employee regularly works near moving mechanical parts and is exposed to fumes or airborne particles.
This position involves working with fiberglass insulation.
The noise level in the work environment is usually moderate.
Corestaff Services is an Equal Opportunity Employer - All qualified applicants will receive consideration without regard to race, color, religion, gender, national origin, age, disability, veteran status, or any other factor determined to be unlawful under applicable law. Corestaff Services is not associated with Core Staffing Services, Inc. which operates in the New York metro area.
Contact Consultant:
Robert Dowling
Thank you,
your application has been submitted
Back to job search