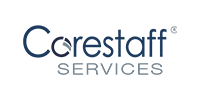 (Are you a college student looking for part-time work? If so, then this is the opportunity for you! Come and work for one of the world's premier, high-end, luxury, German sportscar companies.?)
COLLEGE PROGRAM MATERIAL HANDLER (PART-TIME)
Location: Easton PA
Duration: Long term contract
Pay rate: $15.50/hr
Shift: Hours would start at 12 pm or 1 pm. Shift times are 4-5 hours. (Shift times could be 12 pm - 5 pm or 1 pm - 6 pm)
They will be trained in Inventory, Receiving then Shipping
Material Handlers will work in the receiving department and may be rotated between all areas of the Distribution Center, to include shipping, inventory and returns. Duties include unloading containers, receiving parts, putting away parts, user movements, mechanized equipment operation, RF gun use and cycle counting. Material handlers may perform special duties as requested and / or work on special projects in the distribution center
JOB DESCRIPTION
Receive freight, including unloading containers.
Ensure C-TPAT requirements are met, including an internal visual inspection.
Accurately identify, count, sort and verify parts using receiving documents.
Stock parts based on part number and location using RF technology.
Maintain clean and safe working areas. Display good housekeeping habits.
Work within specified hazardous material handling requirements.
Work within SAP and Red Prairie computer systems.
Perform cycle counts and physical inventories when required.
Cross train in all other departments.
Perform other duties as assigned
Job Requirements:
Previous warehouse experience not required but is a plus!
Required to lift 45 to 50 pounds when hand stacking parts
Ability to work at a fast pace throughout the day while being on their feet on concrete floors
Warehouse environment hot in the summer and cold in the winter
Qualifications:
Education
High school diploma or GED equivalent
Experience Job/Industry
1-3 years of warehousing experience (not required but is a plus)
Skills:
Ability to use RF technology.
Able to take directions and follow instructions from supervisor or leadership team.
Use of personal computers in warehouse activities.
Physical Demands
Ability to work under pressure
Heavy lifting up to 50 pounds
Sitting, lifting, pushing, pulling and extensive standing/walking on concrete surfaces.
Warehouse environment with variant temperatures
When necessary, overtime may be required. As much advance notice as possible will be provided.
Corestaff Services is an Equal Opportunity Employer - All qualified applicants will receive consideration without regard to race, color, religion, gender, national origin, age, disability, veteran status, or any other factor determined to be unlawful under applicable law. Corestaff Services is not associated with Core Staffing Services, Inc. which operates in the New York metro area.
Contact Consultant:
Christopher Faulk
Thank you,
your application has been submitted
Back to job search