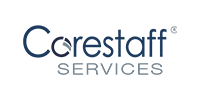 Data Entry Specialist
Pay: $13.54/HR
Contract Length: 12+ months
Hours: 8:30AM – 5:00PM
Job Description:
The Data Entry Specialist pulls individual medical files from the storage box, identifies required data fields from each file, and enters that information into the database for the client. Loading and handling boxes to and from the racks. One box at a time is carried to the workstation, where individual files are pulled, and data is entered. Processing all internal moves including pulling material from one location and storing it in another location, investigating all discrepancies and closing all work orders. Inspect and maintain all equipment including, scanner, material handling carts, ladders, etc. Except for the periods when boxes are physically being moved, work is performed from a seated position.
Essential Functions:
Must read and understand instructions.
Must focus on task at hand.
Must be detail oriented.
Must maintain consistent high frequency of keystrokes (10,000 kph), with 100% accuracy confirmed by 'double key' verification.
GED or High School diploma.
2 years past warehouse experience in a service industry and/or a team focused environment preferred.
Able to work in a physically demanding environment which includes climbing stairs, lifting material weighing between 30-50 pounds.
Strong attention to detail and accuracy.
Ability to adhere to and enforce all security procedures.
Willingness to travel between facilities; must be able to work overtime as required.
Proficiency with computer systems.
PPE Required: Steel toed, slip resistant shoes
Pre-screening Requirements Upon Hire: Drug screen and background check.
***Additional Comments from Managers: Prep folks do work in a large warehouse but the position is office type paper handling (keeping boxes/files in order, following specific written and verbal job specifications, adjusting to different instructions per client, doing similar work daily, producing 4 or more complete boxes of prep daily, etc).
Corestaff Services is an Equal Opportunity Employer - All qualified applicants will receive consideration without regard to race, color, religion, gender, national origin, age, disability, veteran status, or any other factor determined to be unlawful under applicable law. Corestaff Services is not associated with Core Staffing Services, Inc. which operates in the New York metro area.
Contact Consultant:
Kayla Thole
Thank you,
your application has been submitted
Back to job search