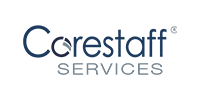 Project Coordinator
The Project Coordinator performs customer service, service fulfillment coordination and administrative functions that support the efficient operation of a service office. This role coordinates activities for external and internal customers in a timely and high-quality manner and recommends and implements continuous improvement processes.
Responsibilities:
Work with Technician Supervisor in scheduling and dispatching of Technicians for jobs (Start-ups/repairs, warranty, Quoted, Maintenance).
Enter all information and maintain information into Work order system. This includes work orders, new customer information, and technician hours for billing purposes.
Schedule personnel, materials, sub-contractors and equipment based on project needs, skill sets, and availability.
Coordinate operations interaction with the Parts Department and Acquisition, as necessary.
Review project paperwork, complete calls, and forward project paperwork to Project Administrators.
Maintain customer satisfaction by investigating concerns, routing them to the assigned staff, and responding to special requests.
Responsible for generating, interpreting, and printing various assigned reports.
Manage Maintenance Agreement Renewal process
Develop, submit and manage Warranty Authorization Process
Allocate and track purchase requisitions
Work with Sales Professionals to book jobs, order and track applicable parts to include communication of status of job
Lead weekly service scheduling meetings
Participate in monthly AR meetings
Handle customer inquiries and route questions of technical nature to the appropriate resource.
Tracking of time and attendance for Technicians.
Coordinate job startups and maintain communication with customer regarding scheduling for the start-up and follow-up on jobs in progress/completed.
Participate in local office AP/AR functions. Follow up with customer to ensure that payment has been received.
Answer telephones and greet customers. Maintain professional and courteous customer contact.
Ensure timely close-out on all work orders and that all associated paperwork (P.O., etc.) is received and filed with the proper job.
Responsible for gathering local prevailing wage rate and completing sending hours worked by Technicians on those PW jobs to Human Resources.
Maintain filing for office. Maintain office equipment (copier, telephone, fax, etc.)
Organize and coordinate inventory processes.
Provide initial notification of Workers Compensation claims to insurance carrier.
Flexibility to work overtime/weekends, as required.
Qualifications
3 plus years of customer service experience preferably in a HVAC service environment
2-year degree from a vocational/technical/business school plus 5-7 years of related experience required. A Bachelor's degree with less work experience may be considered.
Ability to interpret a variety of instructions furnished in written, verbal, diagram, or schedule form
Proven working knowledge of MS Office – Word, Excel, Outlook and PowerPoint
Working knowledge of Enterprise Resources Systems or data entry systems preferred
Effective organizational and time management skills
Ability to focus and high attention to detail and accuracy
Excellent customer service skills
Strong verbal and written communication skills including listening and clarification skills.
Ability to read, analyze, and interpret general business periodicals, professional journals, technical procedures, or governmental regulations
Ability to write reports, business correspondence, and procedure manuals
Ability to effectively present information and respond to questions from groups of managers, clients, customers, and the general public
Contact Consultant:
Brisaida Vazquez
Thank you,
your application has been submitted
Back to job search