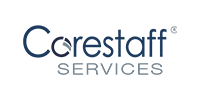 JOB TITLE: Manufacturing Assembler
Apply today for a chance to grow in your career!
JOB DESCRIPTION
Pay: $20-26 /Hr DOE
Job Description:
Performs electronic or electro-mechanical assembly or wiring operations.
Uses work instructions, wire run lists, electrical and/or mechanical diagrams, and/or verbal instructions to complete work.
Disassembles, reworks, or reassembles units as necessary to meet production schedules.
Works within appropriate cleanliness, quality, material handling and safety procedures.
Through observation of work area(s), is alert to and avoids unsafe behaviors and conditions or other hazards. Reports any observed hazards to the supervisor. Participates in corrective measures when appropriate or authorized. Maintains personal area in an orderly fashion, free of hazards.
Performs any and all quality checks, audits and inspections required and is accountable for the quality of any finished product, subassembly and/or installed components. Participate in quality and productivity improvement activities including process improvement teams, BPI, Kaizen teams, etc.
Reports all injuries and/or near misses to the supervisor immediately. Participates in and cooperates with accident investigations.
Fully participates in assigned training programs. Attempts to perform only those tasks for which proper training has been received. Notifies supervisor if faced with a task which is potentially hazardous to self or co-workers due to inadequate training or lack of appropriate personal protective equipment (PPE).
Becomes familiar with and practices all safety procedures. Seeks clarification or additional information when required. Strictly adheres to requirements for personal protective equipment (PPE) and all safety rules.
Operates basic computer programs as necessary to perform work.
Completes required documentation as assigned, including, but not limited to: timesheets, vacation requests, supply issues, etc… Understand and follow all applicable ISO procedures.
Provides training to others on specific techniques, as needed.
Coordinates with co-workers and other departments as necessary to maintain schedules and product quality. Packages & prepares equipment for shipment as needed.
Works with manufacturing engineering and document control to maintain work instructions and other manufacturing documentation such as as-build documents, marking up and redlining drawings, etc.
Performs other duties as assigned and/or as necessary to meet the needs of internal and external customers.
Educational Requirements:
High School Diploma or equivalent experience.
General Requirements
1+ years manufacturing experience including the ability to assemble complex mechanical, electrical and electronic subsystems
Electro/Mechanical Assembler
Assemble Chemical Delivery Modules using written work instructions/schematics/photo doc's
Ability to use basic hand tools and small battery powered drills
Ability to communicate and cooperate with co-workers at a level necessary to maintain a safe, high quality and productive work environment.
Proven mechanical aptitude and/or knowledge of various electrical and mechanical assembly techniques including knowledge of soldering techniques, knowledge of plumbing/piping systems and various pneumatic and electro-mechanical components.
Self-motivated and the capability to work independently and in groups using work instructions, wire run lists and/or other written or verbal instructions.
Corestaff Services is an Equal Opportunity Employer - All qualified applicants will receive consideration without regard to race, color, religion, gender, national origin, age, disability, veteran status, or any other factor determined to be unlawful under applicable law. Corestaff Services is not associated with Core Staffing Services, Inc. which operates in the New York metro area.
Contact Consultant:
Adelaida Mercado
Thank you,
your application has been submitted
Back to job search