Customer Service Administrator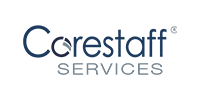 JOB TITLE: Customer Service Administrator
Do you have strong customer service experience? Apply today for a chance to grow in your career!
JOB DESCRIPTION
Pay Rate: $22-26 /Hr DOE
Location: Los Angeles, CA
Temp-to-Hire
Note: ideal candidate will be open to commuting to Etiwanda, CA when the site relocates in about a year.
Job Summary
This role is responsible for creating orders for direct customers, reviewing regional orders and processing said documents for timely billing once production is completed and product has shipped. This role will work closely with production associates, shipping/receiving, and ASG and regional gas coordinators to ensure expectations are being met.

Essential Job Functions:
This position is responsible for providing courteous customer service to internal associates and external direct customers via heavy phone and email interaction. This includes: Entering customer's orders, providing quotes. Researching orders, logging customer complaints, submitting requests for credit, interacting with other departments to coordinate deliveries, review of open order reports, billing of orders, communication of late orders to customers, submitting requests for part number creation.

Daily:
Schedule productions orders
PGI deliveries
Extending part numbers/materials to the production plant for regions
Maintain RAN log
Handle rush orders
Communicate to customers and/or regions of late order notifications
Scan deliveries for imaging
Handle incoming inquiries from regional and direct customers
Sales Order Review:
Run, review open order report in ZOTCM
Edit orders when requested
Communicate to Plant Manager when issues arise related to capabilities.
Reports:
Able to review ZLDB reports and report back any issues.
Miscellaneous:
Log complaints into Intelex
Maintain local files according to record retention rules
Provide back up support within department
Submit credit requests when needed
Assist with International Orders
Willing and able to travel when required for training and/or meetings.
Required Skills:
Exhibits customer focused behavior such as building positive relationships and strives to understand customer's needs, both internal and external.
Strong Interpersonal skills with ability to deal with difficult situations in a diplomatic and professional manner.
Excellent analytical and creative problem solving skills with the ability to make independent decisions based on investigation.
Excellent oral and written communication and interpersonal skills. Ability to adjust communication method based on customer situation. Demonstrates a clear and effective speaking manner for the purpose of explaining information to customers and employees.
A positive approach and willingness to learn coupled with the ability to work in a team environment.
Ability to work independently and under some pressure to meet deadlines.
Proficient working knowledge of Microsoft Office applications (Word, Excel, and Kite)
Accepts and adapts to procedural changes
Corestaff Services is an Equal Opportunity Employer - All qualified applicants will receive consideration without regard to race, color, religion, gender, national origin, age, disability, veteran status, or any other factor determined to be unlawful under applicable law. Corestaff Services is not associated with Core Staffing Services, Inc. which operates in the New York metro area.
Contact Consultant:
Parker Henderson
Thank you,
your application has been submitted
Back to job search