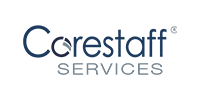 JOB TITLE: Packaging Operator
Apply today to this exciting career opportunity!
Pay Rate: $20-22/hr DOE
Schedule: 2nd Shift: 3:45 – 2:15 (Mon-Thu)
JOB DESCRIPTION
The Packaging Operator will be responsible for the operations, line setup, and clean-up of all equipment and areas within the Packaging Operations environment. This position will monitor the line to ensure continuous flow of materials to support the packaging plans. Specific activities include adherence to quality and safety procedures, as well as execution of work activities to meet daily packaging schedules and other business objectives such as improved yield and output efficiency.
Role and Responsibilities
Work under direct supervision to perform normal operating routines
Perform packaging activities required to support packaging equipment running efficiently and within required timelines
Perform visual inspection of product for 35-minute intervals with 35 minutes between inspection intervals.
Monitor and retrieve required material to ensure packaging is running efficiently
Perform packaging line clean-up and assist with set-up activities per the GMP compliance standards
Take a proactive approach to minimize equipment stoppage and idle time
Perform all job responsibilities in compliance with applicable regulations, standard operating procedures and industry practice
Adhere to all Quality System policies and procedures as applicable for functional area
Understand the daily packaging schedule, as well as monitor scrap levels and equipment performance. Address or escalate as required.
Ensure compliance with all regulatory requirements and Environmental, Health and Safety standards.
Communicate events that may affect packaging schedule in a timely manner.
Ensure fulfilment of on the job training requirements.
Demonstrate ability to work cross functionally with Quality Assurance, Quality Control, Facilities, Engineering, Materials Management and other business units.
Participate in all required and appropriate training.
Ability to work shifts and overtime as required.
Additional tasks as required
Skills and Experience
Essential
Initial passing certification on training program required to comply with quality and regulatory requirements
Desirable
Communicate with team members to problem solve and resolve issues.
Candidate must be able to be punctual, and professional ( professional corporate environment)
Candidate must be able to grasp and learn in an expeditious manne
Education/Certification
Initial passing certification on training program required to comply with quality and regulatory requirements
Corestaff Services is an Equal Opportunity Employer - All qualified applicants will receive consideration without regard to race, color, religion, gender, national origin, age, disability, veteran status, or any other factor determined to be unlawful under applicable law. Corestaff Services is not associated with Core Staffing Services, Inc. which operates in the New York metro area.
Contact Consultant:
Kourtney Howard
Thank you,
your application has been submitted
Back to job search