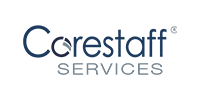 JOB TITLE: Quality Inspector
Apply today for a chance to grow in your career!
JOB DESCRIPTION
Pay Rate: $23/hr
Start Date: ASAP
Assignment Length: 3-6 months
Estimated hours per week: 40 hours
Work Schedule: M-F, 8am-5pm
Temp to Hire (Y/N): YES
Assignment Location: Mt Bethel, PA
Job Description:
This position is part of the Advanced Materials Business Unit which focuses on highly specialized molecules that support the electronics industry. Within a growing business, you will be enabled to significantly add value to a diverse portfolio of products and assist in new product commercialization efforts from a quality perspective. As a QA Inspector you will support our commitment to meet and exceed our customer's expectations.
Responsibilities include but are not limited to:
In a fast paced environment, this position is responsible for Inspection (Documentation) of canisters, labeling, packaging, and documentation for internal and customer requirements. Inspections will take place at the source of packaging/label application within operations as well as the shipping department.
Lead packaging/shipping quality improvement initiatives through tracking quality based KPIs.
Generate internal quality reports to communicate daily, weekly and monthly inventory information to include: Error tracking, effectiveness of corrective action, customer complaints, etc.
Responsible for placing failed inspection materials into QC hold and assist in tracking quality hold quantities. Initially, support the movement of QC hold inventory and investigations. This includes receipt of returned goods as well as internally rejected materials.
Initiate Quality Review Board meetings to reach consensus on disposition of off spec materials.
Meet or exceed all company safety procedures and standards with the understanding that all injuries are preventable through appropriate risk reduction.
Maintain an effective system for CoA generation for finished goods. This includes specification review and data analysis related to control limits and customer specifications for shipping limits
Coordinate QA, QC, and manufacturing batch record information to disposition raw materials, work in process and/or finished goods. This can include the management of off spec inventory and resolution of quality related issues through leadership within material review boards.
Ensure that all of the quality check procedures put in place by the company are followed during every production phase.
Create comprehensive documentation for quality issues and note the corrective actions that were taken.
Educate the production team on quality control issues and work with departmental managers to improve overall company safety and product quality.
Collaborate to create process checklists and coordinate quality team and other departments.
Report problems or concerns immediately.
Completes all assigned training.
Required Qualifications:
Minimum High school / GED and 3+ years relevant experience
Analytical skills, Documentation skills
Meticulous attention to detail
Strong attention to detail skills required to determine conformance to customer requirements. The selected candidate will be able to prioritize multiple tasks and build effective relationships within a collaborative team environment.
Bringing together a diverse group of individuals to identify root causes and implement corrective actions to prevent recurrences
Must be able to work out of our NJ location and Pennsylvania location as needed
Preferred Qualifications:
Associates technical degree and 5 years of experience in a quality/high volume manufacturing position.
Experience in handling chemicals/hazardous materials are preferred
Knowledgeable in Quality Assurance fundamentals including ISO standards, drawing specifications, and end user quality and ERP software system usage.
Six Sigma Experience
Corestaff Services is an Equal Opportunity Employer - All qualified applicants will receive consideration without regard to race, color, religion, gender, national origin, age, disability, veteran status, or any other factor determined to be unlawful under applicable law. Corestaff Services is not associated with Core Staffing Services, Inc. which operates in the New York metro area.
Contact Consultant:
Kourtney Howard
Thank you,
your application has been submitted
Back to job search