Production Site Administrative Assistant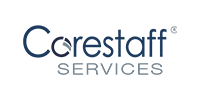 Production Site Administrative Assistant
Are you looking to get to work ASAP for a great company? Do you have 5 plus years of administrative experience and good reporting experience? Apply today!
Key Notes:
Pay Rate: $18-19/hr
Start Date: ASAP
Assignment Length: 1-2 months
Estimated hours per week: 40
Work schedule: 7:30am - 4pm Mon - Fri - 30 minutes unpaid meal break
Must work in the office
The Position
Under the direct supervision of the Site Leader, this position provides data entry and advanced administrative support for the Site Leader and site employees. In addition to typing, filing and scheduling, the individual will deal with a diverse group of important external callers and visitors as well as internal contacts at all levels of the organization. Independent judgment is required to plan, prioritize and organize diversified workload, and recommends changes in office practices or procedures.
Responsibilities
? Provide general administrative support as needed (e.g., making copies, filing, distributing reports, etc)
? Handles day-to-day communications, as needed (phone, email, etc.), for High Springs Site.
? Serves as the primary entry contact for all site visitors and contractors:
? Evaluating databases for DHS, NDA, and safety orientation status
? Tabulation and reporting of contractor/service hours
? Works with security contractor to update and maintain the site's security badge system
? Assists with employee hiring and onboarding activities:
? Schedules interviews for candidates for open plant positions and arranges travel and lodging as needed.
? Hospitality and logistics of on site interviews
? Supports procurement for plant supplies and services except those managed by the Maintenance Dept.
? Orders items through approved vendors or searches for new vendors when required.
? Creates preqs in the system with follow up on status with requestors
? Supports site personnel as a user of Concur invoice processing.
? Keeps track of documentation related to contract and purchasing (hard copy and electronic) – take the lead in working with plant management, accounting as needed to process, organize, maintain: vendor agreements, contracts, hold harmless, certificate of insurance, non-disclosure/confidentiality agreements, contractor agreements, purchase order/receipts/invoices, etc.
? Maintain sufficient inventory & carry out daily stocking of office supplies
? Primary contact for the site's uniform, janitorial, drinking water, vending machines, copy machines, and first aid supply service providers
? Supports the different departments with data entry/database management.
? Enters accurate data into computer software programs (information databases, spreadsheets)
? collects data from multiple sources and compares to standards (production data - ERP, HMI - process data - to map things for production).
? Understands and utilizes production reporting and time reporting programs.
? Coordinates on-site employee physicals with 3rd party provider including scheduling in accordance with shift availability
? Supports administrative and logistical aspects of projects for the site and for internal/external events to meet needs for accommodations, transportation, local information, conference rooms, offices, equipment, wireless guest accounts, signs, meals and refreshments.
? Support the expense reimbursement process for the Site Leader
? Handles confidential and sensitive information for personnel, departments, site and organization.
? Distribute site communications (electronic postings, printed posters and materials)
Required Education and Experience
? High school diploma or equivalent
? 5+ years of administrative experience
? Computer proficiency – Google Suite and/or Microsoft Office with strong proficiency required in spreadsheets, documents, and presentations
Corestaff Services is an Equal Opportunity Employer - All qualified applicants will receive consideration without regard to race, color, religion, gender, national origin, age, disability, veteran status, or any other factor determined to be unlawful under applicable law. Corestaff Services is not associated with Core Staffing Services, Inc. which operates in the New York metro area.
Contact Consultant:
Parker Henderson
Thank you,
your application has been submitted
Back to job search