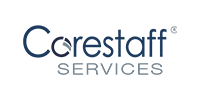 Production Associate
Are you looking to get your foot in the door with a great company? Apply today!
Key Job Notes:
$17/hr
Schedule: 12 hr shifts, rotating shifts
HAIR TEST NEEDED
SUMMARY
Insures and maintains flow of quality shingles from shingles machine to wrapping process.
Principal Duties and Responsibilities:
1. Performs all functions of the job in a safe manner and promptly reports any unsafe
behaviors to the shift supervisor.
2. Operates ATO's, conveyors, timing and conveyors and maintains a continuous flow of
product.
3. Visually inspects shingles for quality and documents required information as directed.
4. Cleans electric eyes, skid plate and reflectors, to maintain proper catching, conveying and
staging.
5. Hand palletizes bundles at palletizer as needed.
6. Identifies seconds and notifies shingle machine operator, wrapping attendant and quality
technician.
7. Trouble shoots equipment problems and notifies supervisor and shift tech as needed.
8. Notifies shingles machine operator and/or shift technician when equipment malfunctions
occur.
9. Assists in rethreading mat breaks.
10. Conducts mini-audits on finished products every 15 minutes or as required.
11. Insures quality specifications and notifies Quality Tech, Shingle Machine Operator, Shift
Supervisor, Packaging Leader of non-standard material.
12. Salvages and prepares seconds for shipment. Evaluates and records defects and weight.
13. Participates in the safety and good housekeeping programs as established within the plant
and work areas.
14. Performs start-up checklist procedures for machine.
15. Clears jams as needed.
16. Monitors alignment on A & B lanes.
17. A-Lane Operator cleans out the laminate pan at least every 20 minutes.
18. Operates forklift as needed.
EDUCATION AND/OR EXPERIENCE
The employee should have the following:
• High School Diploma or GED Equivalent
SKILLS AND ABILITIES
The employee should hold the following abilities:
• Must be able to read, write, and speak English
• Must be able to understand verbal and written instructions
• Must possess strong communication and organizational skills
• Must have the ability to multi-task
Savannah Plant
• Must have strong internal and external customer service skills
• Must work well in team environment
• Must have the ability to do basic mathematical calculations
Corestaff Services is an Equal Opportunity Employer - All qualified applicants will receive consideration without regard to race, color, religion, gender, national origin, age, disability, veteran status, or any other factor determined to be unlawful under applicable law. Corestaff Services is not associated with Core Staffing Services, Inc. which operates in the New York metro area.
Contact Consultant:
Adelaida Mercado
Thank you,
your application has been submitted
Back to job search