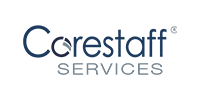 McCoy Rockford is seeking an experienced warehouse lead for its Floor Covering division.

The ideal individual will:

have at least 3 years of warehouse experience
have working knowledge of Microsoft Office
have great communication skills, both written and verbal
desire to take on additional responsibility and grow in this position
DUTIES AND RESPONSIBILITIES:
§ Train associates on established warehouse procedures and inventory methods
§ In the absence of the Production Manager, acts in his/her behalf in handling customers and employees' questions & problems
§ Assist Production Manager as needed in scheduling work and coordinating contract labor
§ Read paperwork to determine items to be moved, gathered, distributed or loaded onto trucks
§ Sort, place or move product to proper rack, staging area, storage or designated area
§ Use forklift and order selector to unload and move product following safety procedures at all times
§ Update receiving and delivery tickets
§ Maintain all floor covering products and remnant inventory
§ Manage inventory audit yearly
§ Inspect all product for damage, scan product, properly tag all product
§ Keep accurate records of all product received or distributed
§ Prepare product for shipment
§ Maintain a clean and orderly warehouse area
Nothing in this job description restricts management's right to assign or reassign duties and responsibilities to this job at any time. This job description does not constitute a written or implied contract of employment.
KEY SELECTION AND SUCCESS FACTORS
WORK EXPERIENCE:
Minimum of 3 years of work experience in a related field
Forklift Certification preferred
Floor covering experience preferred
EDUCATION/QUALIFICATIONS:
High School Degree or equivalent
Proficient in Microsoft Office
OTHER/PREFERRED:
Ability to learn and pass driver safety training program
Excellent communication and facilitation skills
Good judgment, problem solving and decision making skills
Ability to multi-task and work with many interruptions
Exceptional interpersonal skills
WORK ENVIRONMENT:
The work environment characteristics described here are representative of those an employee encounters while performing the essential functions of this job. Reasonable accommodations may be made to enable individuals with disabilities to perform the essential functions.
Lift, stack and transfer product weighing up to 100 lbs with or without assistance
Push unassembled product out of location to use a dolly to transport to and from staging area. Requires total body force of 91 lbs. Pull back on dolly to transport product. Requires upper body force of 93 lbs.
Hand pump pallet jack to transport product that are on pallets. Requires upper body force of 14 lbs.
Press down on button to activate scanner. Requires coupling forces of 2 lbs.
Must tolerate heights up to 19 ft when on forklift.
Required to stand up to 8 hours
Must step up a 10 inch step to access forklift Must tolerate working environment with inside ambient temperatures, including excessive heat and cold
Require near, far, depth vision to operate forklift, etc.
Require walking up to ½ mile in 1 hour to access product
Able to learn and pass safety driver training program
Work overtime as required
Corestaff Services is an Equal Opportunity Employer - All qualified applicants will receive consideration without regard to race, color, religion, gender, national origin, age, disability, veteran status, or any other factor determined to be unlawful under applicable law. Corestaff Services is not associated with Core Staffing Services, Inc. which operates in the New York metro area.
Contact Consultant:
Cristal Ruddy
Thank you,
your application has been submitted
Back to job search