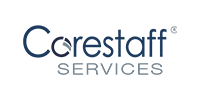 Work Management/Administrative Specialist in Zebulon, NC ~ up to $18.80 per hour
Monday to Friday 8am to 5pm
This position is accountable for providing accurate and timely work results which support safety, reliability, storm restoration, and cost management while providing exceptional customer service. This position may also be utilized to provide administrative support to multiple managers and serves in a non-exempt capacity.
*Maintains excellent customer service to operations, management, and customers.
*Efficiently uses available tools or systems to effectively communicate reliability details to external customers.
*Achieves acceptable level of availability during normal work schedule and emergency storm restoration after hours and weekends.
*Takes ownership of customer issues and problems until resolved.
*Facilitates communication between internal and external customers.
*Reports job status details to appropriate personnel as needed.
*Monitors various reports to ensure process adherence to achieve customer-related goals.
*Provides feedback to supervision for coaching opportunities.
*Maintains knowledge of Engineering and Construction standards, compatible units, construction prints, etc. used in Delivery Operations.
*Executes customer contracts for Distribution facilities.
*Audits work performed to ensure customer is billed accurately and timely.
*Ensures work is scheduled to meet an established timeline.
*Provides research, root cause analysis, and resolves customer issues.
*Processes highway relocation work orders, collaborating with project managers and the Department of Transportation.
*Uses software applications (e.g. Word, PowerPoint, Excel) to prepare correspondence, reports, presentations, agendas, minutes, manage calendars or meetings/meeting coordination etc.
Cost Management
*Verifies and applies correct general ledger accounting in all work related applications and functions.
*Ensures that all invoices on hand are recorded and sent to the appropriate department that processes the accrual.
*Reconciles work order materials, labor, and equipment to represent actual field construction.
*Resolves all errors and prepares construction work orders for close-out in work management system, properly reporting units of property to Asset Accounting.
*Audits, reconciles, and processes contractor invoices ensuring documentation agrees with pay items, contracts are correct, and time and equipment charges agree with contractor timesheets.
*Ensures timesheets are accurately completed and recorded in time management system in accordance with payroll guidelines.
*Creates appropriate work order to complete follow-up work utilizing the most cost effective resource and skillset.
*Obtains approvals, calculates costs and generates invoices for governmental lighting, Department of Transportation highway relocation, property damage claims, and miscellaneous costs.
Reliability
*Prepares for and provides emergency restoration support including allocating event assignments to damage assessors and clearing events in outage management tools.
*Updates storm resource tracking and outage management tools during storm restoration.
*Supports the execution of specific Delivery Operations reliability programs or processes using appropriate work management applications EE Engagement/Safety
*Supports Human Performance safety culture through active participation in safety meetings.
*Follows ergonomics and office safety guidelines.
*Supports corporate initiatives.
*Demonstrates a commitment to continuous learning and development.
*Knowledge of local ordinances, permits, and inspections
Corestaff Services is an Equal Opportunity Employer - All qualified applicants will receive consideration without regard to race, color, religion, gender, national origin, age, disability, veteran status, or any other factor determined to be unlawful under applicable law. Corestaff Services is not associated with Core Staffing Services, Inc. which operates in the New York metro area.
Contact Consultant:
Alison Papadopoulos
Thank you,
your application has been submitted
Back to job search