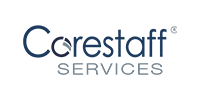 Facilities Supervisor
Direct Hire opportunity on 1st shift salary $77K. Apply now!
Job Description/Responsibilities:
Control the department budget expenditures and direct the facility activities through the Facility/Main Coordinator.
Review overall plant utilities, HVAC systems, and maintenance schedules ensuring that scheduled work is completed.
Review and approve maintenance contracts and agreements.
Ensure that plant installation instruction books, records, and drawings are updated.
Act as the owners representative for construction or repair contracts, such that it is carried out safely in accordance to OSHA and any applicable standards such that it meets all applicable environmental regulations and requirements.
Responsible for managing all facilities and maintenance personnel such that facility machinery, equipment, systems and processes are being operated safely and efficiently.
Responsible for maintaining city, state, federal compliance of the TIC Waste, Water, Treatment facility.
Responsible for the participation of Facility personnel as members of the emergency response team.
Work with other plant managers on utility requirements. Work with other plant managers on safety issues.
Facilitate and maintain OSHA compliancy.
General maintenance and upkeep of the company`s facilities, including buildings, services, and primary installation
Maintain a safe and clean work environment by educating and leading team members on the use 5S, equipment, and resources
Coach team members to ensure all environmental health safety polices are followed
Perform reporting and investigation on all environmental and safety incidents, driving to root cause and permanent resolution
SKILLS AND EXPERIENCE:
Supervisory experience with contractors and/or contracted employees.
Timekeeping and time-sheet approval and management of time/shifts mandatory.
Budget planning experience required.
Material planning/logistics experience required.
5-7 years Electrical or trade experience.
Customer service is a requirement of this position.
Position is a working manager position.
Position will be estimated 80% field and 20% administrative.
Submit Resume: carmen.silguero@corestaff.com
Corestaff Services is an Equal Opportunity Employer - All qualified applicants will receive consideration without regard to race, color, religion, gender, national origin, age, disability, veteran status, or any other factor determined to be unlawful under applicable law. Corestaff Services is not associated with Core Staffing Services, Inc. which operates in the New York metro area.
Contact Consultant:
Carmen Silguero
Thank you,
your application has been submitted
Back to job search