Central Receiving Specialist I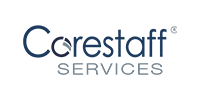 Material Handler II. Temp to hire opportunity working on the 1st Shift. Pay is $16.00 per hour. Apply now!
SKILLS AND EXPERIENCE:
Ability to drive forklift
2 year warehouse or related experience
Ability to understand work orders and follow instructions
Ability to adapt quickly to changing demands
12 months experience with Oracle software, Basic computer skills in PC and Windows 95/98
Able to interpret MRP transactions
Good basic math skills
Plan, coordinate, and expedite flow of materials, parts and assemblies within the motor plant and from other departments in accordance with production and shipping schedules or department supervisor's priorities.
Communicate part shortages and or production delays to supervisor or group leader.
Load, unload and move materials within plant to designated work areas, using electrical and gas powered material handling equipment.
Keep record of material used per allocation of production schedule.
Responsibilities:
Interpret work orders or oral instruction to determine materials needed for production load and maintain production schedule pertaining to product line assigned
Handle and transport materials to designated areas of production to maintain production flow.
Count/weigh and record materials used moved or handled cycle count and reconcile results and report to production control to insure accurate inventory records.
Supply data to production control on material availability and or conditions affecting production flow.
Perform other duties as assigned by inventory control manager / department supervisor or group leader.
Maintain product identification per ISO standards established.
Use computer programs to determine material requirements and stocking locations and obtain BOM`s and production scheduling information.
Complete inventory adjustments and other required transactions (issues and receipts and cycle counts etc.)
Follow 5S principles.
Corestaff Services is an Equal Opportunity Employer - All qualified applicants will receive consideration without regard to race, color, religion, gender, national origin, age, disability, veteran status, or any other factor determined to be unlawful under applicable law. Corestaff Services is not associated with Core Staffing Services, Inc. which operates in the New York metro area.
Contact Consultant:
Carmen Silguero
Thank you,
your application has been submitted
Back to job search