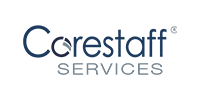 JOB TITLE: Recruitment Partner
Apply today for a chance to grow in your career!
Pay Range: $53 - 56
Remote, East Coast Only - In order to be considered for a permanent role, the candidate must be commutable or willing to relocate to the Gaithersburg hub.
Open to a "greener" candidate
Early in recruitment career is okay
This role would be in more pipeline creation and maintenance
Agency background is okay
Character qualities are important: inquisitive, passionate, needs to have a spark and hunger, understands the impact
JOB DESCRIPTION
Responsible for implementing and delivering Talent Acquisition strategies in partnership with the Talent Acquisition Team Lead/Partner/GTAqL, Hiring Manager, and Human Resources Business Partners to identify and fill vacancies with talented individuals with the right capability and skills in a timely and cost-efficient manner. Will involve proactive activity, developing and executing sourcing plans, conducting direct sourcing activity, screening, interviewing, pre-selecting, offer management and managing the hiring administration process.
Typical Accountabilities
Aligned to designated Business area(s) Global Talent Acquisition Lead, Business Leaders, as well as HRBP's
Delivers the recruitment services and inputs to the formulation of recruitment strategies in partnership with colleagues, HRBPs and hiring managers to identify and fill vacancies with talented individuals with the right capability and skills in a timely and cost-efficient manner.
Develops and manages recruitment services delivery, both personally and through vendors against delivery of key Time, Cost and Quality targets and metrics
Developing strong partnerships with hiring managers and candidates, builds a bench of qualified candidates to meet both current and anticipated business needs.
Ensures assigned recruitment services are in compliance with Global Recruitment and country policies/guidelines
Ensures 3rd party providers adhere to required procurement and policy standards
Gathers and analyzes feedback from various sources for continuous improvement
Proactively builds and develops relationships with Hiring Managers, HR Business Partners and other colleagues providing consultation, project management and service delivery
Participates in all activities in the recruitment life cycle including; sourcing planning and delivery (both direct sourcing and attraction), screening, interviewing, pre-selecting, offer management, hiring and onboarding
Supports and attends Conferences, College and Career Fairs - ensuring consistency in messaging and materials for recruitment branding and skill set targeting.
Educates business client in the use of Interviewing approach, recommend resources and techniques for interviewing, assessing and evaluating applicants
Advises the business about recruitment responsibilities, legal requirements and appropriate candidate management techniques; provide resources and tools as needed to educate and enhance the skills of individuals involved in the hiring processes
Supports one or more Central CoE TAq Projects locally or globally
Supports Early Talent Recruitment activities within aligned business area
Hiring Expectations:
65-100 hires per year based on area supported
Expected to manage up to Director level candidates
Education, Qualifications, Skills and Experience
Experience in delivering full life cycle recruitment services in an in-house environment or similar
Experience with Workday application tracking system or other related system
Experience in multi-channel targeted recruitment marketing campaigns and identifying and securing passive candidates via various 'direct' channels – Social Media; LinkedIn etc., networking, market mapping, careers fairs, industry events etc.
Experience utilizing a range of attraction channels – targeted media, social media, referrals, forums etc. to attract best in class candidates
Competent IT skills, including all Microsoft office, spreadsheets, databases, reports and able to produce meaningful management information.
Stakeholder management and relationship building skills.
Persuading & influencing skills
Education:
Bachelor's Degree or in lieu of a degree 4 additional years of work experience
7+ years of experience in Talent Acquisition
Educated to Degree Level
Broad understanding of pharma industry
Corporate recruiting experience in the Pharmaceutical or Biotechnology industry
Master's degree desirable
Recruitment certifications: AIRS, CIR, etc.
Corestaff Services is an Equal Opportunity Employer - All qualified applicants will receive consideration without regard to race, color, religion, gender, national origin, age, disability, veteran status, or any other factor determined to be unlawful under applicable law. Corestaff Services is not associated with Core Staffing Services, Inc. which operates in the New York metro area.
Contact Consultant:
Kourtney Howard
Thank you,
your application has been submitted
Back to job search