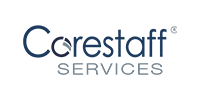 JOB TITLE: Cycle Counter
Apply today for a chance to grow in your career!
JOB DESCRIPTION
Pay Rate: $18.00
Location: Lubbock, TX
Hours: 8:00AM – 4:30PM
Job Summary
Seeking to hire a Cycle Counter Temp Labor - First Shift.
This position will be responsible for conducting daily cycle counts and analyzing the results as directed by Cycle Count Program and Cycle Count Analyst.
Conducts thorough analysis of inventory errors and proposes solutions.
Essential Duties/Principal Responsibilities:
Conducts/leads daily cycle counts. Updates count sheet with results of cycle counts and turns in to the Cycle Count Analyst.
Conducts analysis of inventory errors and documents issues complete with thorough, reasoned analysis and corrective actions.
Reviews results and reports with management team. Lead Report and Analysis during meeting with Cycle Count Analyst and Management.
Fills in for Cycle Count Analyst when they are out of office.
Research Shortages for Assembly, bring product to Assembly when product is received or located, and update ERPLx system and production tracker.
Receive incoming stock from vendors.
Put up incoming stock.
Performs receiving activities and transactions as required.
All other duties as assigned by Supervisor.
Minimum Qualifications:
High School Diploma/GED plus a minimum of 1 year of production and inventory control experience.
Must be competent in material handling using forklifts.
Ability to perform successfully in the stockroom (internal and external stocking areas) and shipping and receiving.
Ability to follow written and verbal instructions.
Strong communications, teamwork, analytical skills, and attention to detail.
Ability to read and write in English.
Main Duties & Responsibilities
Work in standing or sitting position 8+ hours/shift
Considerable movement involving reaching, standing, walking, pushing, pulling, and lifting
Work requires close attention to lifting and handling of medium weight parts up to 35 lbs. Heavy parts raised to position with hoist.
Working in small and confined spaces.
Work Environment:
Average shop conditions with some temperature variations due to seasons
Subjected to noisy environment requires wearing of ear plugs.
Work around and with electrical leads, electric motors & wiring
Standard PPE required: safety glasses, ear plugs, safety shoes with toe and metatarsal guards, gloves and work uniform
Corestaff Services is an Equal Opportunity Employer - All qualified applicants will receive consideration without regard to race, color, religion, gender, national origin, age, disability, veteran status, or any other factor determined to be unlawful under applicable law. Corestaff Services is not associated with Core Staffing Services, Inc. which operates in the New York metro area.
Contact Consultant:
Adam Therrian
Thank you,
your application has been submitted
Back to job search