Internal Communications Specialist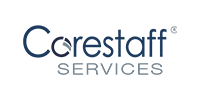 Internal Communications Specialist
Pay: $25-35/hr (PTO, Holiday Pay, Medical, Dental, and Vision coverage along with 401k plan)
Duration: 12 month contract with yearly renewal
Location: Atlanta GA (currently remote with the possibility of returning to the office. Candidate must be located in ATL if/when we return to the office.)
About the Client:
Our client is one of the world's premier, high-end, luxury, German sportscar companies. They have developed numerous technologies that have advanced vehicle performance, improved safety and spurred environmental innovations within the automotive industry.
Description:
Position overview
This position exists to support the company in its efforts to influence the opinions of its internal constituencies through written communications and social media. The person will create communication strategies to support the company, as well as manage talent acquisition social platforms, sponsorships, internal communications, intranet, community relations and philanthropy. Enhance the HR department's capacity as a valuable, highly responsive resource for business information within the PCNA and the industry.
Roles & responsibilities
Primary responsibilities:
Develop communications strategies in order to grow Porsche Passion, optimize the employee experience, and empower the PCNA workforce of the most aspirational brand.
• Support PR in creating and implementing Inclusion and Diversity and Porsche Care Network community relations programs to favorably influence members of the local community.
• Create and implement internal communication strategies to increase employee satisfaction at PCNA and improve the culture, relationships and productivity within PCNA.
• Manage and maintain the Porsche Pulse intranet site which serves as an interactive engagement hub for the Porsche Group companies
• Plan and implement corporate HR events, summits, etc. including vendor management.
• Maintain relationships with international counterparts at Porsche AG and other affiliated companies. Prepare and share information while collaborating appropriately.
• Manage third-party vendors that partner and support all internal and external strategies.
• Serve as HR communications representative on the Porsche Care Network America Steering Committee; oversee communications and perform various other duties, as needed.
• Write video scripts, speeches, etc for executives
Decision Making:
• This position has a significant impact on the decisions made within Communications.
Supervision:
• Must work with high autonomy: Position has must exhibit judgment in performing the job.
• Works closely with the executive leadership team and the CEO.
Qualifications
Education:
• Bachelors Degree in Communications (Journalism, Public Relations, or related field), or equivalent background in related field of study.
• MBA or Master's Degree Preferred
Experience:
• 5+ years of experience in communications, public relations or media relations in a corporate or agency environment. (Preferably in sales/marketing business.)
• Experience planning and executing internal comms campaigns
• Knowledge of the automotive industry preferred
• Knowledge of publication management preferred
• News writing/editing experience
• Responsible for the proper usage, awareness, and compliance with IT security policies at PCNA
• Seeks to ensure proper retention of electronic documents; , actively demonstrates an understanding of the need to safeguard competitive information in both electronic and non-electronic formats
• Knowledge of and experience with Sharepoint
Skills:
• Proven ability to manage 3rd party vendors & budgetary resources
• High degree of PC literacy; MS Office; Photography, electronic photo editing, HTML, and presentation software
• German language skills is a plus
Competencies:
• Leadership
• Communication (both verbal and written) to include public speaking
• Initiative
• Technical Knowledge
• Managing resources
• Vendor Management
• Project Management
• Flexibility/Adaptability
• Planning & organization
• Business Acumen
Corestaff Services is an Equal Opportunity Employer - All qualified applicants will receive consideration without regard to race, color, religion, gender, national origin, age, disability, veteran status, or any other factor determined to be unlawful under applicable law. Corestaff Services is not associated with Core Staffing Services, Inc. which operates in the New York metro area.
Contact Consultant:
Brittney Pugh
Thank you,
your application has been submitted
Back to job search