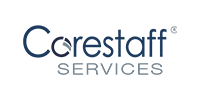 Design Engineer
The Opportunity
Corestaff Serviceds is seeking a professional, skilled individual for our Design Engineer position located at our DTTP - Waller, TX location. The Design Engineer works with the Engineering team to develop and sustain residential and/or commercial HVAC-related products. Designs, analyzes, and documents new or existing products from the requirements provided. Creates and sustains specifications using engineering analysis and judgment. Oversees the development and testing of engineering prototypes. Communicates and coordinates with vendors to obtain information and assistance. If you meet the qualifications listed below, then we invite you to apply for our open position by visiting our website http://careers.daikincomfort.com/ and submitting your resume.
About DTTP
Daikin Texas Technology Park- has a footprint of 4.23 million square feet under a single roof, and is the third largest factory in the United States. Opened in 2017 as the manufacturing, logistics, and engineering center for Daikin's American subsidiary Goodman, the plant makes heating and air conditioning products sold under the Goodman, Amana, and Daikin brands.
Why work with us?
Benefits are effective on day one for all full-time direct hires
Training programs are available to help guide team members and develop new skills
Growth Opportunities - there is immense opportunities to grow your career
You will be part of a Global Company - our family brands are backed by Daikin Industries, Ltd.—an organization that brings opportunity to over 60,000 employees worldwide. Feel free to learn about the Company and it's brancds by visiting the career site http://careers.daikincomfort.com
May include;
Create, revise, and sustain HVAC product designs, utilizing knowledge of mechanical engineering principles.
Develop and manage project schedules related to new and existing product designs.
Analyze product designs using tolerance, thermodynamic, finite element, and computational fluid dynamic analyses.
Document product designs by preparing bills of materials, cost analyses, drawings, and engineering change requests.
Assist in redesigning internal components to improve overall long term system quality, improve efficiency and reduce cost.
Develop engineering solutions to product related issues through problem solving and root cause analysis techniques.
Participate on cross functional teams to launch products, resolve issues, and support product improvements.
Coordinate project work internally with the department and externally with other departments to ensure on-time completion of projects within budget.
Work with suppliers to improve quality and resolve product issues.
Assist manufacturing with product launches and issue resolution.
Drive continuous improvement projects related to product design and quality.
Perform other job duties as required by Supervisor.
Nature & Scope:
Works within knowledge.
Works with the Design Engineering team to develop and sustain residential and/or commercial HVAC-related products.
Knowledge & Skills:
Comprehensive understanding and knowledge of mechanical design theory and practice.
Experience with design for six sigma (DFSS), design failure modes and effects analysis (DFMEA), design of experiments methodology, tolerance analysis, value engineering principles, and parts standardization principles (preferred).
Experience with engineering change processes and CAD systems
Knowledge of specifications and standards used in the HVAC industry (preferred).
Software skills including Microsoft Office Word, Excel, PowerPoint and Project.
Effective project management and organizational skills.
Effective analytical and problem-solving skills.
Excellent verbal and written communication skills to including listening.
Strong team player, results orientated, dedication to excellence and sense of urgency to achieve business objectives.
Ability to use good judgement and strong work ethics and integrity on the job.
Experience:
6+ years preferably in a high volume HVAC manufacturing environment
3+ years of experience with product design in the automotive, appliance, or HVAC industry (preferred)
Education:
Bachelor's Degree in Engineering
Black Belt / Green Belt – a plus
Physical Requirements/Work Environment:
Must be able to perform essential responsibilities with or without reasonable accommodations
Qualified Applicants must be legally authorized for employment in the United States. Qualified applicants will not require employer sponsored work authorization now or in the future for employment in the United States.
Contact Consultant:
Brisaida Vazquez
Thank you,
your application has been submitted
Back to job search