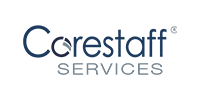 Forklift Operators Needed
PAY RATE: $15.00/ Hr
1ST SHIFT: 1 PERSON NEEDED (starts 6am)
2nd SHIFT: 3 PEOPLE NEEDED (3:45pm-2:15am)
MONDAY - FRIDAY
The main function of a forklift/heavy machine operator is to operate industrial trucks or machinery in a warehouse, storage yard, factory, construction site, or similar location. A typical forklift/heavy machine operator is responsible for the operation of heavy machinery to safely move product load around the facility.
Job Responsibilities:
Inspect product load for accuracy and safely move it around the warehouse or facility to ensure timely and complete delivery.
Move controls to drive vehicles and transport materials between loading, processing and storage areas.
Move levers and controls that operate lifting devices, such as forklifts and hoists, to load, unload, transport and stack material.
Manually or mechanically load and unload materials from pallets, skids and boxes and secure materials or products for transport to designated areas.
Skills:
Verbal communication skills, attention to detail, team player and problem solving skills.
Basic knowledge of raw materials, production processes, quality control and other techniques for maximizing the effective manufacture and distribution of goods.
Education/Experience: High school diploma or GED preferred.
Forklift operator's license required.
Physical Requirements: -Must be able to communicate (read, write, speak) English in order to follow instructions and safety guidelines. –
Constant use of arms, hands, wrists, fingers, legs, ankles, feet. –
Constant bending, squatting, sitting, standing.
Must pass a Background and Drug Test
Corestaff Services is an Equal Opportunity Employer - All qualified applicants will receive consideration without regard to race, color, religion, gender, national origin, age, disability, veteran status, or any other factor determined to be unlawful under applicable law. Corestaff Services is not associated with Core Staffing Services, Inc. which operates in the New York metro area.
Contact Consultant:
Adam Therrian
Thank you,
your application has been submitted
Back to job search