Customer Inventory Analyst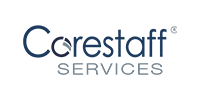 NOW HIRING!
Do you have experience managing customer inventory? Would you like to get paid weekly? Apply today!
Location: Remote until office reopens in 2022 - Neenah, WI***
Pay: $18 Per Hour
JOB DUTIES:
Manage customer inventories in a manner consistent with the customer's required service level and inventory turn objectives, while maximizing supply chain efficiencies.
Coordinate customer order fulfillment to ensure customer expectations are met in cost effective manner.
Facilitate problem resolution in the order fulfillment process through data analyses, system knowledge, supply chain knowledge, and resources.
Provide customers with value added inventory management service.
Represent the company in a positive and professional manner, as the one face to the customer buyer.
Ensure accurate timely delivery of customer orders.
Participate in providing cost effective order fulfillment.
Manage superior customer service and inventories to desired level through in-depth technical knowledge, analyses, and review of systems and daily reports.
Recognize and address impact of actions within supply chain to identify and resolve inefficiencies, within the customer team.
Demonstrate ability to transfer technical and systems knowledge across similar customers or within the department.
Follow the process established for successful stock replenishment and order fulfillment, while demonstrating understanding of tools and systems, and sufficient knowledge of Consumer Sales policies and procedures to maintain internal controls.
Identify potential improvement opportunities, and work with Process, Systems, Consulting and Support Team to research and implement changes.
Identify and communicate discrepancies in promotional forecasts with the Buyer, Business Development Manager and other internal supply chain functions.
Continuously strive to provide information to improve sales forecasts through collaboration. Carefully manage promotional orders to minimize distribution costs.
Maintain Order Fulfillment systems (Electronic Data Interface, Vendor Managed Inventory, or Co-Managed Inventory) and all files (Promotional information, customer processes and scorecards, customer information to ensure successful execution of customer requirements related to order entry and fulfillment.
Provide support to team members to ensure success in meeting internal and external customer requirements.
Provide superior service to internal and external customers with current information on products, stock availability and changes to orders, suggesting cost efficient alternative plans when orders cannot be serviced as requested.
Build and maintain loyal relationships with customers through using effective communication and through offering customer solutions/options, as a result of effective problem solving.
?QUALIFICATIONS:
High School Diploma or GED Required
Ability to clearly and precisely communicate orally and in writing to individuals and groups.
Ability to communicate precise innovative Logistics and business solutions to customers and team leaders/members.
Ability to adapt and support the organization through times of change.
Ability to assess business views strategically.
Ability to build strong sustainable business relationships at various levels throughout organization and with key customers.
Ability to precisely and proficiently conduct strategic business and data analyses and data driven recommendations for improvements and advancements.
Ability to operate and use SKYPE, laptops and other technological devices/software programs to communicate with other people.
Ability to proficiently use and perform key functions of Microsoft Excel software program.
Corestaff Services is an Equal Opportunity Employer - All qualified applicants will receive consideration without regard to race, color, religion, gender, national origin, age, disability, veteran status, or any other factor determined to be unlawful under applicable law. Corestaff Services is not associated with Core Staffing Services, Inc. which operates in the New York metro area.
Contact Consultant:
Jamarris McField
Thank you,
your application has been submitted
Back to job search