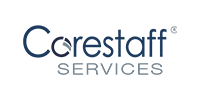 JOB TITLE: Packaging Operator
Apply today for a chance to grow in your career!
JOB DESCRIPTION
Shift Details:
12-hour shifts 2-2-3 rotation, meaning 2 days on, 2 days off, 3 days on, so on so forth.
*Night Shift* -- 6pm to 630am
Ideal Candidate Profile:
Background with material handling, manufacturing, distribution, or related field
Comfortability performing repetitive motions over the course of the day
Attention to detail and safety
HS Diploma or GED at minimum
HMs are open to people with little to no experience who simply want to learn and work hard as members of this exciting project.
Description:
The Technician is a direct labor position reporting to a Process Execution Team
Process Facilitator on the Manufacturing floor, which supports operations. This position will require working in various Controlled/Non-Classified areas. The Technician operates equipment, performs in- process monitoring, line clearances, OEE data collection, cosmetic inspection and completes batch record entries in accordance with cGMPs.
Essential Job Functions:
Perform cleaning and housekeeping activities for assigned areas as required to maintain a cGMP environment.
Perform 5S activities and maintain organization of operating areas.
Perform work requirements in a responsible manner, in accordance with SOPs, cGMPs and established safety procedures in accordance with OSHA requirements and guidelines. Be familiar with "Material Safety Data Sheets" for area chemicals.
Perform batch record and GMP documentation entries. Maintain records and/or logs as required in performance of job responsibilities. This will include mathematical computation where needed.
Knowledge of product security controls including controlled substance handling.
Responsible for outgoing quality level.
Some overtime will be required with prior notice to support business needs.
Be able to start up and make minor adjustments to machinery.
Computer on-line may require some data input. This includes SCADA and HMI entries.
Perform the duties of operating assigned machinery consisting of servicing machines with materials, removing finished materials from machine tables, and assuring smooth flow of product.
Perform visual and physical checks of in-process and finished materials as requested.
Be familiar with job related hazards. Report all discrepancies to process facilitator.
Perform all other duties with minimal supervision under the direction of the process facilitator or designee.
Knowledge of light material handling equipment (non-motorized lifts).
Perform inventory control and reconciliation activities, which may require use of SAP in a limited role.
Work with various printing devices including printing mats, ink-jet, etc.
OEE data collection either by manual method or knowledge of automated collection system.
Certified OJT trainer activities on the team, as needed.
Flexibility in cross training between packaging functions.
Responsible for assembling, disassembling and sanitizing various packaging equipment.
Familiarity with chemical handling and spill control procedures in connection with hazardous waste pick-up duties.
Assist mechanical staff with preventive maintenance procedures, as required.
Minimum Requirements:
High school graduate, vocational school graduate or equivalent
1 Year of experience in a pharmaceutical or cGMP regulated environment
Must have the ability to effectively understand, read, write, communicate and follow instructions in the English language.
Good attention to detail is required. Individual must be capable of keeping accurate records and performing mathematical calculations.
Preferred Background:
Prior production experience
Experience working in a LEAN manufacturing environment
Knowledge of cGMPs and FDA policies/procedures
Internal/External Contacts & Customers:
Required Competencies:
Ability to work effectively in a team environment
Candidate should possess the ability to work in a changing/demanding environment.
Corestaff Services is an Equal Opportunity Employer - All qualified applicants will receive consideration without regard to race, color, religion, gender, national origin, age, disability, veteran status, or any other factor determined to be unlawful under applicable law. Corestaff Services is not associated with Core Staffing Services, Inc. which operates in the New York metro area.
Contact Consultant:
Kourtney Howard
Thank you,
your application has been submitted
Back to job search