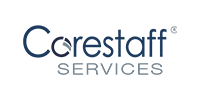 Corestaff is seeking is Mail Clerk for our client, located in Northwest Houston (Hollister & Northwest Freeway) paying $16-17/hr.! Don't miss this temp- hire opportunity!
Position Summary
Provide responsible technical and administrative duties for the purchasing office and mail room staff. Technical duties in the purchasing department include moving furniture and equipment as needed between floors and buildings, assembling small office furniture w/power tools, setting up tables and chairs for meetings and events. Technical duties in the mailroom to include backing up mailroom staff by sorting and processing incoming and outgoing mail and packages, learning the operation of all mailroom equipment, and acting as the courier between district facilities and outside contractors when required. In the purchasing office, the employee must demonstrate the ability to operate a PC and the Windows operating system. General clerical duties to include filing, answering incoming telephone calls, manage business card orders, maintaining vehicle maintenance records, placing service calls for miscellaneous repairs, tagging fixed assets, maintaining a list of fixed assets destined for auction, issuing appraiser supplies, scan and electronically file documents, keeping storage rooms neat and orderly and acting as general backup for the purchasing staff. Employee must wear appropriate footwear and furnished uniform.
Essential Duties & Responsibilities
Assemble small office furniture.
Move office furniture up to 50 lbs.
Perform mailroom duties including stamping, sorting, logging, prepping, scanning large varieties of correspondence and obtaining valid mailing addresses to process returned mail.
Create spreadsheets, delete, modify and add accounts.
Manage appraiser inventory to include disposal of items.
Perform data entry using departmental software.
Operate hand tools such as battery operated drills and screwdrivers.
Drive cargo van for errands in local area and into downtown Houston.
Job Requirements:
High school graduate or equivalent.
Willing to work overtime if required.
Working knowledge general office equipment and procedures.
Must be able to work independently and complete daily job assignments without constant direction from supervisor and maintain a high degree of productivity and accuracy.
Must have strong interpersonal skills with customer service emphasis.
Must demonstrate strong verbal and written communication skills with ability to convey ideas and make effective use of grammar, spelling, punctuation and math. Testing will occur.
Must have experience with the use of a personal computer with the Windows operating system.
Must have strength required to move, lift and carry heavy objects and furniture.
Must have a valid Texas driver's license and insurance with a verified acceptable driving record.

Working Conditions and Physical Abilities
Position requires manual dexterity to operate a computer keyboard and standard office equipment with ability to effectively communicate by phone, e-mail, writing and face to face.
Must be able to lift items weighing up to 50 pounds
Must be able to lift bins of mail weighing up to 20 pounds and push dollies with mail bins
The position requires considerable concentration and ability to manage time effectively.
The position is subject to stress caused by mandatory deadlines and heavy workload.
Requires the ability to ask questions that will bring forth the information needed to make sound decisions.
Corestaff Services is an Equal Opportunity Employer - All qualified applicants will receive consideration without regard to race, color, religion, gender, national origin, age, disability, veteran status, or any other factor determined to be unlawful under applicable law. Corestaff Services is not associated with Core Staffing Services, Inc. which operates in the New York metro area.
Contact Consultant:
Kesia De La Fuente
Thank you,
your application has been submitted
Back to job search