Supply Chain Technician 1st Shift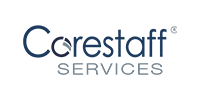 Corestaff is seeking a motivated and organized Supply Chain Technician to complete inventory replenishment process utilizing manual or automated technology. You will be integral in ensuring that inventory is correctly stocked and labeled, protecting the integrity of sterile supplies. Our ideal candidate is highly organized, a master of prioritization and able to shift gears at a moment's notice.
1nd shift: 6 AM – 3 PM
Payrate: Up to $17/hr.
Responsibilities may include:
• Follows established inventory re-order levels.
• Pulls from inventory items necessary to restock and restocks shelves, ensuring inventory is correctly labeled.
• Rotates stock in accordance with "FIFE" First-in, First-expired procedure. Notifies supervisor of any shortages of supplies.
• Verifies bill of lading and packing slops including quantity, vendor lot number, and expiration date, transacts, and reconciles activity ensuring timeliness and accuracy following established departmental procedures and best practices.
• Checks for and pulls opened, damaged, expired and/or excess inventory and replaces unusable, damaged or dirty boxes/packaging, labels etc. Handles defective, damaged and/or expired inventory in accordance with established departmental policy.
• Assists in the preparation, packaging, shipment and complete documentation of supplies and/or equipment for vendor returns.
• Participates in taking physical inventories and/or cycle counts to maintain accurate inventory control.
• Must maintain technical competencies of Inventory Management system as software is upgraded or new systems are installed to replace existing system.
• Provide our key stakeholders with shipment statuses, support inventory transfers and expedite requests.
• Drive back order improvements to support our service and sales business - Work closely with our supply and demand planners.
• Moves material within and from the various warehouse location based on inventory status, kitting requirements and production requirements.
• Supports customer order processing from pick list drop through to pick-up for transportation partner.
• Works closely with production site and supply chain front-line leadership to manage materials, to ensure production of finished products adheres to published schedules.
• Unloads trucks of materials and loads recycling material on trucks in a safe, timely and cost- effective manner.
• Removes pallets, strapping and packing materials, and moves recycle materials to recycle area.
• Receives and puts away material in designated locations to support effective warehouse flow.
• Completes accurately all required paperwork including manual entry on batch records and pick lists as well as ERP system transactions using good documentation practices aligned with CGMP and company policies and procedures.
• Performs other duties assigned by management.
Qualifications:
• Must pass a drug screening and background
• Requires 1-2 years of experience in any one, or combination of the following: Distribution, Warehousing, Shipping, Receiving, Logistics, Material handling, Customer Service, Inventory Control or other comparable service line.
• High School Diploma or equivalent required.
• Requires the use of Supply Chain technology solutions (e.g. bar code scanners, automated supply cabinets, and other expandable wireless products).
• Requires the checking of reports, records and related data.
Corestaff Services is an Equal Opportunity Employer - All qualified applicants will receive consideration without regard to race, color, religion, gender, national origin, age, disability, veteran status, or any other factor determined to be unlawful under applicable law. Corestaff Services is not associated with Core Staffing Services, Inc. which operates in the New York metro area.
Contact Consultant:
Kesia De La Fuente
Thank you,
your application has been submitted
Back to job search