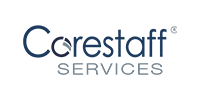 JOB TITLE: Warehouse Associate
Apply today to this exciting career opportunity!
JOB DESCRIPTION
Location: Benicia, CA 94510
Pay Rate: $21.50
Steel toes required
Shift: 6:00am – 2:30pm PST
Under the general coordination of Assistant Plant Manager, must safely operate equipment to fill containers with finished lube oil and grease lubricants, maintain container inventory, and transfer product containers as necessary.
While following Company policy, practices and complying with pertinent Federal, State and local regulations.
Support Lubricants Division commitment to Safety, Quality and Environmental policies.
POSITION RESPONSIBILITIES:
Properly operate equipment IE tape gun, hand erecting and assembling case for packing to fill Additive bottles, barrels, quarter barrels, pails, quart and tote bins including required tank, piping, pump and valve alignment; submit product for lab sampling process, monitor for quality control assurance and remain vigilant for environmental exposures.
Participate in the unloading, inspection and labeling of empty Additive bottles, barrels, quarter barrels, pails, labels, bottles, caps, boxes and tote bins from delivery trucks and supply to proper filling locations.
Following FIFO guidelines place into designated inventory location all filled containers or raw materials used in the filling process, and transfer accumulated flush product to proper destination.
Perform product transfers for required SKU changes, recycle all eligible materials and maintain transfer area, non-conforming area, entire filling department and warehouse in a clean and safe condition.
With proper supervision and training, monitoring for quality control and in a safe and efficient manner, assist in all other facets of Lubricant filling operations including but not limited to printing labels for SKU containers filled at the terminal, filling all eligible SKU containers, loading and unloading product components and empty containers, loading and unloading filled packaged product received into or shipped from the terminal, the cleanup and transfer of products and participation in inventory responsibilities and overtime requirements as warranted.
Perform other duties as directed by the Assistant Plant Manager or the Senior Associate of the Packaging/ Filling / Shipping Department.
Responsible for following the Policies and Procedures defined by IATF 16949 Quality and ISO 14001-2015 Environmental Management systems.
NATURE AND SCOPE:
Must work and communicate effectively, efficiently and professionally with management-workers, Transportation and Production Schedulers, Lab personnel, and the Coordinator of Inventory Control.
Must show initiative in problem solving and adjust to varying work load situations, understand all aspects of filling operation and equipment and associated piping and valve systems.
Must learn filling, quality control, environmental and safety policies and procedures.
Operate hand truck, able to be on his or her feet for the 8hr work day, this is a team environment.
Types of related Experience, Knowledge and Education.
High school diploma or GED
Corestaff Services is an Equal Opportunity Employer - All qualified applicants will receive consideration without regard to race, color, religion, gender, national origin, age, disability, veteran status, or any other factor determined to be unlawful under applicable law. Corestaff Services is not associated with Core Staffing Services, Inc. which operates in the New York metro area.
Contact Consultant:
Adam Therrian
Thank you,
your application has been submitted
Back to job search