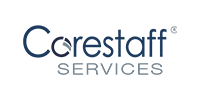 Technical Assistant
PRIMARY PURPOSE:
Under general direction, provides complex and specialized office support including documentation ownership, information management, reporting, and project management. Is responsible for contributing to the workflow and handling of the department's budget process. Maintains a high level of data integrity and confidentiality. May be a high-profile position including department delegate responsibilities and acting as department's liaison between internal and/or external clients.
ESSENTIAL JOB FUNCTIONS:
Is accountable for the development, design, accuracy, maintenance and distribution of a variety of documents (hard copy and electronic) including operating procedures, templates, diagrams, correspondence, schedules, and others.
Maintains and tracks a variety of fiscal and budget control journals, documents, and reports. Coordinates and processes department's receivables and payables, and provides budget status reports and forecasts as requested.
Creates and maintains databases and other tracking tools. May require gathering, researching, organizing, and summarizing data as appropriate. Prepares associated reports as necessary.
Participates in and/or coordinates project team activities including requirements gathering, planning, testing, reporting, communicating and documenting.
Produces a variety of routine (daily, weekly, etc.) and special reports. Facilitates data gathering, analyzes for accuracy, organizes and distributes in the appropriate medium (web, hard copy, Word doc, etc).
Prepares materials for special events, secures a host(s), schedules conference rooms, prepares handouts, escorts groups, and other associated activities as appropriate.
May be responsible for additional ongoing departmental projects.
May act as a central point of contact for the department. Processes inquiries from office visitors, phone inquires, fax, and/or e-mails. Directs to the appropriate staff member or responds on behalf of the department. Acts as a liaison with other departments and vendors as appropriate.
Performs general administrative tasks and supports department as needed, orders supplies, processes incoming/outgoing communications (mail, e-mail, voice-mail), schedules meetings, photocopies, coordinates visitor activities, catering, travel arrangements, and other logistics.
May provide back-up support for department's Administrative Assistant as required.
MINIMUM QUALIFICATIONS:
A high school diploma or equivalent (G.E.D.), may include specialized or vocational courses.
Business Administration, Information Technology or related discipline desired.
Three or more years technical administrative experience in a medium to large corporation strongly preferred.
Proficiency in Microsoft Office (Access, Word, Excel, PowerPoint, SharePoint and Project).
Must be able to work with minimal supervision and prioritize effectively in a fast-paced environment. Must be able to communicate professionally at all levels within the organization, and work effectively in a team environment while maintaining a high level of individual productivity. Must have excellent multi-tasking, critical thinking, decision-making, oral and written communication skills.
Corestaff Services is an Equal Opportunity Employer - All qualified applicants will receive consideration without regard to race, color, religion, gender, national origin, age, disability, veteran status, or any other factor determined to be unlawful under applicable law. Corestaff Services is not associated with Core Staffing Services, Inc. which operates in the New York metro area.
Contact Consultant:
Kristen Whitesel
Thank you,
your application has been submitted
Back to job search