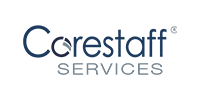 Do you have Molding Lead experience?
Our client is seeking a Molding Lead for their molding department that understands the molding operation and can lead a group of 5-8 employees to provide the adequate resources, on-going work direction and problem solving to ensure that the daily department goals are met while abiding by company policies and procedures.
The Molding Department consists of 8 hydraulic presses utilizing compression molding to make fiberglass reinforced polyester (FRP) enclosures. An enclosure consist of one base and one cover. The eight presses compromise 5 stations – 3 double-press and 2 single presses. One operator is stationed per press and expected to operate two while on a double station. Raw material is maintained in a cold storage room and material replenishments should be executed quickly so that machine uptime is optimized for the entire shift.
Three shifts: 7am-3pm (Monday through Friday, overtime expectation: 75%)
Responsibilities include but are not limited to:
Press Operation
Manual dexterity commensurate to quickly unload and reload the parts from press
Ability to work with high temperature (120F) equipment and high machinery noise level using proper PPE
Relieve other Machine Operators in the occurrence of machine down time or job re-assignment in pursuit of maintaining departmental efficiency and quality of production
Perform basic troubleshooting and routine maintenance on Molding Machine and auxiliary equipment
Leader
Oversee the execution of the daily production schedule while meeting production goals for operator efficiency, machine uptime and discrepant material.
Quality - Give work order instruction to prepare sheet molded compounds (SMC) for pressing. Perform in-process inspection checks to verify process repeatability.
Housekeeping - Maintain good housekeeping in work area during and at end of shift. Keep fixture/mold/tooling rack areas clean and organized. Ensure molds are clean to minimize scrap
Safety - Ensure all employees adhere to safety guidelines and company policies.
Productivity/Delivery - Prioritize daily work assignments based on production schedule and machine availability. Monitor equipment cycle time and make adjustments as necessary to stay within standard operating parameters. Improve shift performance through employee training, planning and the reallocation of available resources. Achieve established daily performance target.
Meet with other shift supervisors to discuss production issues
Hold daily communication and safety meetings with shift employees
Corestaff Services is an Equal Opportunity Employer - All qualified applicants will receive consideration without regard to race, color, religion, gender, national origin, age, disability, veteran status, or any other factor determined to be unlawful under applicable law. Corestaff Services is not associated with Core Staffing Services, Inc. which operates in the New York metro area.
Contact Consultant:
Cristal Ruddy
Thank you,
your application has been submitted
Back to job search