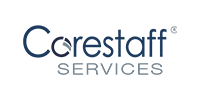 Manager, Senior Engineering Lab Salary: $120,000 - $160,000 (Yearly Salary)
The Opportunity
Senior Engineering Lab Manager will be responsible for all aspects of the Engineering Lab Operation. Development and deployment of initiatives to foster a world class lab organization. This will include development and oversight of a matrix driven organization that is focused on continuous improvement. Of the highest importance is ensuring a safe working environment for all resources. In addition, continuous improvement in quality of data, throughput of data and operational efficiency is a requirement. Management of the lab leadership team, providing leadership, guidance and training of each resource and ensuring the same is provided to the entire organization by the Lab leadership team. Coordinate development and revision of procedures, processes, and systems to accomplish a standardized operation with focus on continuous improvement. If you meet the qualifications listed below, then we invite you to apply for our open position by visiting our website http://careers.daikincomfort.com/ and submitting your resume.
About DTTP
Daikin Texas Technology Park- has a footprint of 4.23 million square feet under a single roof, and is the third largest factory in the United States. Opened in 2017 as the manufacturing, logistics, and engineering center for Daikin's American subsidiary Goodman, the plant makes heating and air conditioning products sold under the Goodman, Amana, and Daikin brands.
About Goodman
Goodman Manufacturing is a leading supplier of heating, ventilation and air conditioning (HVAC) products for residential and commercial use and is a member of Daikin Industries, Ltd. Goodman's products are predominantly marketed under the Goodman® and Amana® brand names, and are sold through company-operated and independent distribution networks with more than 1200 distribution points throughout North America. Goodman is ISO 14001:2004 accredited, an international certification that recognizes manufacturing processes and policies that are more environmentally sustainable. Daikin Industries is a Fortune 1000 company with more than 60,000 employees worldwide and is recognized as the number one HVAC manufacturer in the world. The company has manufacturing operations in 18 countries and a sales presence in more than 90 countries and is headquartered in Osaka, Japan.
Why work with us?
Benefits are effective on day one for all full-time direct hires
Training programs are available to help guide team members and develop new skills
Growth Opportunities - there is immense opportunities to grow your career
You will be part of a Global Company - our family brands are backed by Daikin Industries, Ltd.—an organization that brings opportunity to over 60,000 employees worldwide. Subsidiares include Daikin North America, Daikin Comfort, Goodman, Quietflex, Motili and TMI.
May include;
Sustain / Develop a safety-oriented culture that is focused on zero incidents.
Establish a 5S driven organization.
Establish continuous improvement goals and oversee execution of the associated actions.
Establish a culture of continuous improvement using DOE, 8D, 6 Sigma and similar tools to drive positive sustained results.
Sustain / Develop a matrix driven organization, with a continuous focus on performance data and performance trends.
Sustain / Develop project schedules for all significant initiatives and create a culture that is driven to hit schedule milestones, to ensure on-time delivery of all lab initiatives.
Ensure operation is complaint with all governing agencies, such as UL, ITS, ANSI, ASHRAE, DOE, ISO, etc… maintaining the highest levels of data integrity.
Sustain / Develop lines of communication with Senior Management to ensure there are no surprises.
Sustain / Develop lines of communication with Design Engineering personal with a focus on overall Department improvement.
Develop and maintain a collaborative working environment with all teams to develop a culture of teamwork.
Management of human resources, including motivating, mentoring, guidance, correcting, supporting and disciplinary actions as
Presentation of lab performance to upper levels of management.
Leadership of a large organization that operates 24 hours per day, often beyond a 5-day work week.
Lab environment with a high level of focus on safety, productivity, dependability and integrity.
Nature & Scope:
Leadership of a large organization that operates 24 hours per day, often beyond a 5-day work week
Lab environment with a high level of focus on safety, productivity, dependability and integrity
Significant focus on continuous improvement, standardization and a process driven organization
Knowledge & Skills:
Excellent verbal and written communication skills and ability to establish professional and positive relationships.
Strong leadership skills
Effective decision-making and judgement skills.
Effective problem solver through the use of tools such as 8D, 6 Sigma, DOE, etc..
Strong organizational, time management and prioritization skills.
Demonstrates ability to work well under pressure and with other departments.
Strong background in data acquisition, controls and software development for testing.
Experience:
10 plus years of experience in an engineering discipline, preferred.
5 plus years of leadership.
Education:
Bachelor's degree required, preferably within the Science or Engineering disciplines
Masters Preferred within the Sciences and Engineering disciplines.
Physical Requirements/Work Environment:
Must be able to perform essential responsibilities with or without reasonable accommodations
Contact Consultant:
Brisaida Vazquez
Thank you,
your application has been submitted
Back to job search