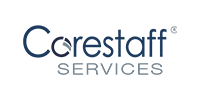 Engineering Assistant
Assignment Length: 12 months
Estimated hours per week: 40 hrs/week
Work Schedule: Mon- Friday; 8 am to 5 pm
Possible Temp to Hire.
This is NOT A remote position.
Summary:
The Chemical Equipment Engineering Assistant works to support the Customer Program Team on execution of projects for our key customer, providing a combination of administrative and technical support. This role reports to the Customer Program Manager, and is functionally accountable to the Project Managers on the team with responsibilities assigned as per below.
Job Description:
Primary accountability to the Program Team of Project Managers, supporting Equipment Project Execution needs throughout the order process
Scope of work split between administrative and technical scopes, approximately 70%/30% respectively:
Administrative Scope of work includes
Capital Expense Request entry and maintenance for new orders
Creating configurations in Agile for new orders and one-for-one equipment swaps
Creation of Production Cover Sheets for equipment build books
Creation and archiving of Declarations of Conformity where required
Equipment swaps (config management in Agile, tracker updates, etc)
Tracking of Factory Controls HW orders to reconcile shipment tracking
Support of Spec Gas Equipment Orders, to include Capital Expense Requests, internal purchase requisitions, and order tracking with Air Liquide sites in France and Taiwan
Technical scope of work includes:
Interface with Agile system for Change Order creation and management
Hands-on projects and troubleshooting of pneumatic and low-voltage electrical systems (24V, I/O, etc), to be done within Air Liquide final test environment or separate test stands as needed
Interface with Air Liquide Equipment Production team to resolve challenges encountered during build and final test of equipment
Additional assignments related to continuous improvement, process streamlining and/or reconciliation
Skill Set/Knowledge/Expertise:
Excellent communication skills, verbal and written
Ability to prioritize and manage multiple complex tasks
Ability to read and understand P&ID's, Facility Prints, Electrical Schematics
SW - Microsoft/Google Office tools, Visio
Ability to create/update Work Instructions, contribute to Operations Manuals, and other technical documents as needed
Must have HS Diploma or GED
Corestaff Services is an Equal Opportunity Employer - All qualified applicants will receive consideration without regard to race, color, religion, gender, national origin, age, disability, veteran status, or any other factor determined to be unlawful under applicable law. Corestaff Services is not associated with Core Staffing Services, Inc. which operates in the New York metro area.
Contact Consultant:
Donae Bishop
Thank you,
your application has been submitted
Back to job search