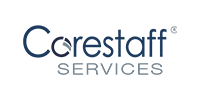 Primary Responsibilities:
· Respond to and action requests received in T&E support queue and to support line including but not limited to Concur Travel, trouble shooting, T&E, PCard and Fuel inquiries. These include urgent requests for declined card support and technical escalations where transactions or issues are of a particularly complex nature or require in-depth research, analysis, and solutions. Escalate to Business Technology (BT) Finance, Workday, RME teams and T&E Manager to resolve or assist, when applicable.
· Partners with Finance Market Business Partners, Market Fleet Directors and all levels of Maintenance Management to train Maintenance Associates on the Maintenance PCard transaction verification process in Workday. Requires performing complex review to troubleshoot issues in Workday vs. Sprocket PO system; testing and coordination with FTR and Sprocket BT team.
· Troubleshoots, analyzes, and corrects technical problems; ensure proper quality controls are in place to avoid future errors.
· Run, schedule, and/or distribute reports to support assigned functional area (automating wherever possible). Perform data analysis, research and correct data integrity issues and/or errors and provide feedback regarding issues, opportunities, or challenges.
· Provides complete and current process documentation for all applications, providing or obtaining appropriate end user training as needed. Creates and maintains user documentation, including identifying any changes that need to be communicated due to changes in processes.
· Assist with T&E upgrades, special projects, escalations, and other general enterprise duties as requested. May include seeking approval outside of workflow and managing changes in the back-end system to expedite a flawless transaction process.
· Provide ideas, solutions, and tools to increase the effectiveness, efficiency and continuous improvement of T&E service processing.
· Supports T&E program in ensuring Associate compliance with T&E policy and provides Concur Travel end-user support with proper routing of incoming travel related issues to Sysco Business Travel Manager.
· Accurately Maintains Associate profiles in all Sysco portals including Cardholder setup within bank site.
· Assist Global Processors with expense reports by analyzing Concur expenses vs. Bank site detail vs. T&E Policy. These are reports that Global is unsure of so put in review for US T&E team.
· Analyzes Commercial Travel Account (CTA) statements to ensure accuracy of coding
· Reconciliation and Submission of Intercompany charges related to Corporate Travel Account, Meetings & Events, CTA for Operations and Travel Virtual Pay; analyze variances related to travel clearing account.
· Manages cost-center coding for new hires, job changes, and terminations; ensure no liability to Sysco by closing cards for terminated employees consistently and timely.
· Completes additional responsibilities as required
Education and/or Experience:
· Bachelor's Degree in Accounting preferred or relevant Sysco experience in lieu of a degree.
· Some broader domain knowledge and/or training in Card Management processes and Concur/Expense System functions desirable.
· Two or more years working with T&E related systems & technology in areas of AP & Procurement, T&E administration plus Corporate Finance desirable.
· Minimum of 5 years in customer support and call management
· Demonstrate a basic understanding of T&E processes, procedures, controls and compliance requirements.
· Minimum of 5 years hands-on experience with an ERP system required (Concur, Credit Card Bank System and Workday preferred).
· Minimum of 5 years experience in data analysis, data manipulation and system documentation required
· Experience with Microsoft tools and applications required (Excel pivot tables)
· Experience coordinating and/or managing T&E projects.
· Experience in a shared service center environment preferred.
Corestaff Services is an Equal Opportunity Employer - All qualified applicants will receive consideration without regard to race, color, religion, gender, national origin, age, disability, veteran status, or any other factor determined to be unlawful under applicable law. Corestaff Services is not associated with Core Staffing Services, Inc. which operates in the New York metro area.
Contact Consultant:
Kesia De La Fuente
Thank you,
your application has been submitted
Back to job search