Service Initiation Associate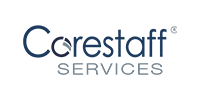 Service Initiation Associate/Customer Service Representative!! Will work Remote but should be local to North Carolina!! $24 per hour!!!
Exciting project at thriving Utility company!!!
Will handle in-bound customer calls and requests requiring collaboration with internal/external customers;
Respond to inquiries and requests for residential and non-residential customers (Account Managers, Engineers, Power Delivery, Revenue Services, electrical contractors, inspection departments, Property Managers) related to billing, rate calculations and comparisons
Receive, interpret and act upon calls from customers supplying information regarding service requests and provide specific job-related service information from company documents and systems.
Issues and processes requests from customers such as Builders, Electricians, Plumbers, Architects and inspection agencies for gas and electric residential, commercial and industrial services.
Assigns preliminary account in customer systems for appropriate region-specific billing system and must obtain customer billing information such as street, suburb, zip code, mailing address (via street index for Ohio/Kentucky).
Interprets gas & electric policies, practices and service requirements and contacts and receives calls from internal customers concerning discrepancies in billing records and service order issues.
Determine and quote charges for inspections and other types of gas and/or electric services.
Understand the concept of load management and Time of Use options available. Interprets gas and/or electric policies, practices and service requirements and ability to explain this information in a clear and concise manner to non-residential customers.
Assist customers with Business eBill registrations and account management. Respond to email contacts from non-residential customers. Submit application information to enroll applicable customers in Summary Billing. Obtain and file letters of authorization when working with third parties.
Interpret and transcribe data for new gas and/or electric meter sets, change orders, remove orders and metering transformer equipment.
Notifies customers regarding electric wiring corrections and other service-related issues. Determines & quotes charges for inspections and other types of gas and electric services
Qualifications:
Associate Degree or 2-4 years of work experience using a computer in lieu of a degree
Demonstrates proficiency in Microsoft Office suite;
Demonstrated proficiency in computer based work management systems;
Demonstrates excellent customer skills;
Possesses effective written and verbal communication and interpersonal skills;
Collaborates effectively in a team environment;
Exhibits flexibility and dependability during storm events and regular work – some overtime may be required;
1 + years of experience providing customer service support with strong analytical and problem solving abilities
Corestaff Services is an Equal Opportunity Employer - All qualified applicants will receive consideration without regard to race, color, religion, gender, national origin, age, disability, veteran status, or any other factor determined to be unlawful under applicable law. Corestaff Services is not associated with Core Staffing Services, Inc. which operates in the New York metro area.
Contact Consultant:
Alison Papadopoulos
Thank you,
your application has been submitted
Back to job search