Customer Service Specialist 1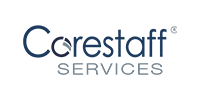 Customer Service Representative needed to work remote in the Charlotte, NC area!!! Up to $17 per hour!!! 8am to 5pm
Be the centralized point of contact for customers and installers who want to interconnect their renewable energy to this major utility company's Grid.
The Smart Energy Specialist's responsibilities include:
Understanding of the Interconnection Procedures, Tariffs, and Laws for each jurisdiction.
Ability to educate customers/Installers/Developers regarding the interconnection process for each territory as it relates to the various Interconnection Procedures, Tariffs, and Laws.
Work directly with Installers/Developers to help manage projects through the interconnection process.
Identify, communicate, and work to correct discrepancies in IP requirements.
Thorough knowledge of the various DET programs to help promote renewables.
Coordinating the installation/removal of equipment.
Perform data analysis/root cause investigations.
Providing required customer management for assigned projects and programs
Educating customers regarding the interconnection process.
Responsibilities
Delivering Project Management -- Delivers the support required to manage each projects. Includes the quality and timeliness of scoping, planning, executing, controlling and closing out projects.
Collaborates with team to create process flows that support the RSC or program and maintain process documentation
Contribute to the design and testing of the tools & applications required to accurately track, analyze and report the RSC learnings (or program results).
Develops, delivers and maintains training and job aids for the assigned projects.
Reporting on the customer activity, insights, issues or inquiries during RSC status meetings.
Being easy to contact, promptly returning calls/emails, demonstrating knowledge of project/program being friendly and courteous, being a good listener, providing useful information to the customer, completing the request or resolving the problem as promised.
Coordinating the installation/removal of equipment at customer premise. Includes coordinating with various vendors.
Interacting closely with various vendors and providing internal clients vendor feedback.
Creating work orders and tracking inventory as dictated by the program.
Resolving customer issues or inquiries after the set up including trouble shooting. Includes performing data analysis/root cause investigations.
Completing required after-call documentation and fulfillment accurately and in a timely fashion.
Gathering, tracking and communicating customer insights from potential and existing customers.
Tracking and recording customer activity, behavior, inquiries and/or requests in designated tracking tools or spreadsheets
Providing feedback regarding costs (both monetary and time) as well as customer experience findings to support learnings reports.• Recommending solutions to prevent future customer experience problems or delivering an improved customer experience.
Maintaining a high level of understanding of issues impacting RSC's customers, regions, including regulatory and regional issues and technical issues.
Required Qualifications
Bachelors degree in Marketing or Bachelors degree in Business Administration • In addition to required degree, 3 years related work experience
In lieu of Bachelors degree(s) AND 3 year(s) related work experience listed above, High School/GED AND 5 year(s) related work experience
If you possess excellent oral and written communication skills, have a proven track record of building positive customer relationships. Takes ownership of customer issues and problems until resolved. Demonstrated consulting skills and abilities including conflict resolution skills. Recognizes problems and takes action. Approaches problems in a systematic manner. Have the ability to listen carefully to understand needs, offering appropriate solutions and choices, owning requests, keeping customers and internal clients well informed and acting with an appropriate sense of urgency • Demonstrated ability to make decisions without guidelines. Ability to function in an environment without documented policies and procedures to satisfactorily resolve customer issues. Have excellent time management and organizational skills. Demonstrated ability to effectively manage multiple projects, tasks and issues simultaneously with a strong emphasis on attention to detail and meeting deadlines. Organized. Possesses a sense of urgency. Maintains composure under stress. This is the job for you!!!!
Corestaff Services is an Equal Opportunity Employer - All qualified applicants will receive consideration without regard to race, color, religion, gender, national origin, age, disability, veteran status, or any other factor determined to be unlawful under applicable law. Corestaff Services is not associated with Core Staffing Services, Inc. which operates in the New York metro area.
Contact Consultant:
Alison Papadopoulos
Thank you,
your application has been submitted
Back to job search