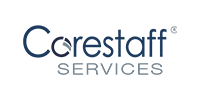 JOB TITLE: Maintenance Team Manager
Direct Hire Opportunity. $94,000 salary!
JOB DESCRIPTION
Under the general direction of the Department Manager, provides leadership for a functional team within a high-performance environment.
Oversees the daily management of the function and drives improvement activities through the development of people and processes.
Has overall accountability for the results of the team.
Good understanding of procedures and concepts within own technical area and a basic knowledge in other areas.
Role typically requires a university degree.
Requires an understanding and ability to apply procedures and concepts of own technical area.
Knowledge of other areas to the extent of understanding how they relate and interact with own area.
Oversees and supervises Crew Leaders, Utility Mechanics, Electricians and other skilled employees involved with the maintenance of the plant's building and grounds, processing areas, and packaging lines as needed using Total Productive Maintenance techniques.
Other responsibilities may include grounds and building maintenance, facility security, forklift maintenance, storeroom, machine shop and lubrication programs.
This position may also be responsible for managing outside contracts for building and grounds maintenance.
TEAM MANAGEMENT:
Leads a team in a specific functional area in a manner consistent with the core beliefs and guiding principles of High-Performance System.
Utilizes coaching and facilitation skills to manage employee relations.
Provides regular performance feedback and oversees development/training plans for individuals within the team.
Actively uses performance and development tools to document and facilitate improvement/recognition discussions.
Rewards and recognizes performance achievements.
Removes barriers that prevent the team from achieving goals.
IMPROVEMENT ACTIVITIES:
Utilizes problem solving tools and methodologies to implement continually improve processes within the function.
Demonstrates a sense of urgency and tenacity to resolve problems and implement process improvements.
Leads root cause analysis when required for failures that meet the applicable threshold.
Develops and ensures all functional procedures and best practices are documented and continually improved.
Interacts cross functionally to resolve issues.
MANAGE KEY RESULT AREAS (Safety, Quality, Cost, Reliability, Customer Service, etc.):
Directs and supports the daily management of the team to prioritize work and achieve goals.
Creates an atmosphere of 100% compliance to operational processes and procedures.
Coordinates the sharing of resources to make the best use of existing skills to meet business needs.
Ensures that procedures and scorecards are in place for the team
COMMUNICATION:
Communicates effectively up, down, and across the organization.
Creates a vision for the team that is in alignment with the Plant, Division.
Communicates organizational and plant objectives, including the attainment of established scorecard metrics (safety, quality, reliability, etc.) and ensures that they are understood and linked to the team's work.
Manages interactions with other areas to support total plant objectives.
Conducts regular team meetings to share information and ensure two-way communication
Corestaff Services is an Equal Opportunity Employer - All qualified applicants will receive consideration without regard to race, color, religion, gender, national origin, age, disability, veteran status, or any other factor determined to be unlawful under applicable law. Corestaff Services is not associated with Core Staffing Services, Inc. which operates in the New York metro area.
Contact Consultant:
Kourtney Howard
Thank you,
your application has been submitted
Back to job search