Vice President of Operation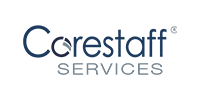 DIRECT HIRE OPPORTUNITY FOR VP OF OPERATIONS LOCATED IN AUBURNDALE, FL
Fortune 100 company that is a global leader in selling, marketing and distributing food products to restaurants, healthcare and educational facilities is seeking a Vice President of Operation in there meat division located in the Dallas area.
Responsible for the wholesome, accurate, efficient, fiscally responsible daily work and safety of inbound and outbound warehouse, transportation (delivery), fleet services, facilities departments, and associates.
Prepares and executes an annual profit plan with direct input from the management team.
Oversees budget management including labor, benefits, supplies, company assets, capital investments, depreciation, maintenance and repair, and third-party contracts.
Evaluates fiscal metrics and adjusts activities to meet or exceed performance expectations.
Coordinates with other departments as necessary to ensure upgrades and repairs are completed efficiently and effectively.
Strategically adjusts departments' activities, policies, and practices to meet or exceed key performance metrics and customer satisfaction goals.
Actively supports other departments in the achievement of goals.
Analyzes the growth of operating company against facility size to maintain proper storage, receiving, and shipping capabilities for present and future business.
Champions' efficiency ideas, cost reduction measures and assists with the implementation of changes within areas of responsibility.
Identifies problems and proposes solutions to other members of senior management.
Conducts audits ensuring all required inspections and documentation are completed accurately (including, but not limited to, food safety documentation, DOT records, EPSM, PSM, etc.) and retained to ensure a minimum potential for loss.
Ensures compliance with all insurance pooling requirements; with local, state, federal and provincial regulatory agencies (i.e., OSHA, DOT, FDA, USDA, DOL, CVOR (Canada), etc.) with licensing and logbook requirements and with food safety policies, protocols, and requirements.
Monitors the condition and maintenance of the warehouse, fleet services, equipment, software, ammonia refrigeration system, heating, ventilation, and air conditioning (HVAC) systems, fire protection, and office by ensuring that all are kept consistent with the safety, security, sanitation, and appearance standards set by company to reduce or eliminate operations-related injuries or accidents, damage/loss of product or equipment, and unnecessary costs.
Visit customer locations and meets with customers to address issues and assess delivery difficulty.
7 years+ experience required
Bachelors degree preferred
Salary is DOE $103 - 172K plus 25% bonus and 15% LTI
Please submit resumes in MS Word format to melissa.hernandez@corestaff.com
Corestaff Services is an Equal Opportunity Employer - All qualified applicants will receive consideration without regard to race, color, religion, gender, national origin, age, disability, veteran status, or any other factor determined to be unlawful under applicable law. Corestaff Services is not associated with Core Staffing Services, Inc. which operates in the New York metro area.
Contact Consultant:
Melissa Hernandez
Thank you,
your application has been submitted
Back to job search