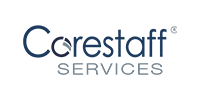 Our client who specialize in electrical and electronic fuses is seeking a Warehouse Personnel. This position is temp to hire and is located in North Houston near Beltway 8 and 45 is seeking a Warehouse Personnel.
Schedule: Mon-Friday either 8am – 5pm OR 730am – 430pm
Pay: $18-$22 hr. (Depending on experience)
Job Description: Perform various functions that may include receiving and processing incoming stock, which may require communicating with the factory for any issues in the shipments. The job also requires the picking and packing of orders for will call and/or shipping to the customer. All orders are to be checked by another person prior to shipment to ensure accuracy. In addition, the employee will be required to perform inventory control measures to ensure accuracy of stock. The warehouse must be kept clean and safe. Employee will be responsible for any other job related requests.
Job Responsibilities:
Basics
Maintain a positive attitude
Prepare and complete all orders for delivery or pickup (pick, pack, label, ship)
Maintain a 99% accuracy rate for shipments
Handle will call orders in a timely manner
Run credit card for cash sales
Prepare and complete all paperwork and ship international shipments
Receive and process warehouse stock products (receive, process, put away)
Perform inventory controls such as cycle counts daily
Maintain a 99% accuracy rate on cycle counts
Investigate and report any discrepancies for purchase orders and/or cycle counts
Communicate effectively and cooperate with supervisors and coworkers
Communicate with salesman regarding issues with orders or purchase orders
Take out trash
Advanced
Keep bin boxes clear of excess boxes and clean
Maintain a clean work environment: floors/shelves in order/clean – sweep, dust, mop
Take trash out/no excessive box
Keep back parking lot clear of debris
Train and support new employees
Maintain shipping supplies
Operate and maintain warehouse equipment
Assist in keeping kitchen, break room and common areas clean
Dumpster-keep locked after hours and notify Ralph and Kurt with any issues
Requirements
Must pass a drug screen and background verification
Must have a high school diploma or GED
Experience in shipping receiving, inventory control, cycle counting,.
Excellent communication skills
Great good computer skills, experience with RF scanner, pulling parts, using pallet jack no forklift needed.
Bilingual in Spanish preferred
Corestaff Services is an Equal Opportunity Employer - All qualified applicants will receive consideration without regard to race, color, religion, gender, national origin, age, disability, veteran status, or any other factor determined to be unlawful under applicable law. Corestaff Services is not associated with Core Staffing Services, Inc. which operates in the New York metro area.
Contact Consultant:
Cristal Ruddy
Thank you,
your application has been submitted
Back to job search