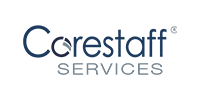 Regional Sales Manager
The Basics:
Solair Group is a full-service supplier of high-quality aircraft maintenance tooling and Ground Support Equipment (GSE) for all types of aircraft across the globe. We are headquartered in Miami, FL with another location in Dallas TX and serve customers around the globe. We design, manufacture and distribute our products to most major airlines and MROs and support our products throughout their life cycle with repairs, recertification and calibration.
Working at Solair:
We strive to challenge, engage and inspire our employees. We value creativity, innovation and foster open and honest communication. We believe firmly that the products we provide are only as good as the people that build them and we empower our team to find new ways to delight our customers.
We have a flexible remote working policy for many positions as part of a competitive benefits package including health insurance, paid time off and 401k with company matching.
About the Role:
Our Regional Sales Managers drive the growth of our business by seeking out opportunities to promote and sell Solair products and services. They are the tip of the spear and work with our Account Managers and Customer Service representatives to expand our presence with existing clients and seek out growth opportunities. The scope of the position includes: new business development, proposal preparation, generating bookings, developing and maintaining customer relationships, strategic planning, establishing annual sales plans, contract negotiation and other similar responsibilities. The goal for this role is to position Solair as a tooling and GSE partner with every customer by embracing our values and successfully balancing the customers' requirements with our corporate objectives in order to build our presence in the market.
The Specifics:
• Position is based out of our Miami, FL location with a hybrid remote work schedule
ROLE SPECIFICATION
o Build strong relationships with our customers and advocate for them within the organization
o Meet with customers regularly to conduct sales meetings with a variety of decision makers. Following visits, communicate findings and actions along with market intelligence
o Develop strategic and tactical sales plans
o Create commercial proposals and close deals to achieve goals for business growth
o Monitor competitors in the marketplace and communicate industry trends
o Work closely with the Solair leadership team and collaborate with all company functions to establish expectations and deliver results
o Build a strong technical understanding of our products and their application to create value for our customers
Your Traits:
• Strong leadership skills
• A bias for action
• Team oriented
• Good business judgement
• Critical thinking and problem solving
• High level of ownership and accountability
• Strong communication skills (verbal and written)
• Open and honest communication
• Results oriented
• Growth mindset
Qualifications:
• Aerospace aftermarket background with strong customer relationships
• Experience selling to operators and MROs in North America is highly desirable
• Experience selling manufactured, technical products
• Direct customer experience is essential
• Demonstrated ability to drive results from current and/or prior positions
• Four (4) year college degree
Benefits:
• Health, Vision, Dental, Employer Sponsored Life Insurance & Long-Term Disability Plan for all full-time employees with a 30-day waiting period
• Life Care Employee Assistance Program
• Health Advocate if enrolled in medical
• 401k plan with match after one year of employment
• Company matches 100% of the first 3% contribution and 50% of additional contributions up to 5%
• Safe harbor plan with immediate vesting of company match
Corestaff Services is an Equal Opportunity Employer - All qualified applicants will receive consideration without regard to race, color, religion, gender, national origin, age, disability, veteran status, or any other factor determined to be unlawful under applicable law. Corestaff Services is not associated with Core Staffing Services, Inc. which operates in the New York metro area.
Contact Consultant:
Brittney Pugh
Thank you,
your application has been submitted
Back to job search