Talent Acquisition Partner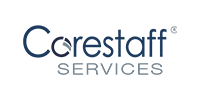 Talent Acquisition Partner
SUMMARY OF JOB:
Our Houston location Partners with the client's leadership and hiring managers to develop and execute talent sourcing strategies for entry to executive-level positions. This position will be remote and can live anywhere in Houston, preferably in Texas or the surrounding area, paying $31 - $33/hr.
The Talent Acquisition Partner (TAP) is fully responsible for the sourcing, recruiting, selection and hiring process. The TAP manages a full desk recruiting approach, develops the recruiting go to market strategy and is single point of contact for the candidate, hiring manager and human resources throughout the entire process.
DUTIES AND RESPONSIBILITIES:
Create, execute and deliver on comprehensive recruiting strategies to attract and source qualified diverse candidate pools for consideration, including posting, LinkedIn and other site sourcing, social media sharing, networking, referrals, sponsored job marketing campaigns, silver medalists, etc.
Drive recruiting process with timely engagement with candidates and hiring managers to facilitate review of qualified candidates, conducting phone screens, calibrating with hiring managers to select candidates for team interviews, scheduling interviews with candidate and multiple rounds with hiring managers, panel interviewers and then final rounds. Interviews may be via Teams, In-Person local or In-Person travel in from out of area. Calibration with hiring team on selecting the candidate to offer.
Lead the selection process by preparing a Side by Side offer recommendation (all outside of Workday) to list the candidates compensation expectations (if internal a before and after on compensation). Gathering a meaningful list of comparable associates to use as a decision point related to experience and compensation. Reviewing the pay band and proposing a recommendation based on our pay philosophy and then shepherding the process through to the hiring manager and HRBP to make sure all parties are aligned. Once aligned outside of Workday the offer is verbally extended and if accepted, TA then routes the offer through Workday to create the actual offer letter and send to candidate for formal acceptance. If there is a counter-offer, the whole process is reviewed again.
Complete the hiring process by – dispositioning all of the not-selected candidates. For internals – working with hiring manager and HR to ensure conversations are completed and if an internal is selected, TA works with both sending and receiving manager to agree on transition date and align to the beginning of a pay period for the start date. . Moving new hire through to background check and on to ready for hire. TA stays with the candidate until they actually start and manages all technical issues related to new hire starting; including fielding welcome letter questions, new hire equipment questions. etc.
EXPERIENCE REQUIRED:
2-4 years of high volume full cycle recruiting experience in agency or in-house.
Must have a high school diploma or GED
Proven ability to stay abreast of market and competitive trends.
Ability to analyze job descriptions to determine required qualifications to proactively identify qualified candidates.
Demonstrated success in implementing innovative methods to source and attract passive candidates.
Knowledge of common human resources practices, employment and immigration laws and/or government compliance regulations as it relates to recruitment and hiring.
Familiarity with automated applicant tracking tools, HRIS systems (Workday preferred.), MS Word, Excel and Outlook.
EXPERIENCE PREFERRED:
National Agency or Corporate/Shared Services centralized-recruiting experience in high volume/full desk environment.
Experience working with Workday Recruiting.
Corestaff Services is an Equal Opportunity Employer - All qualified applicants will receive consideration without regard to race, color, religion, gender, national origin, age, disability, veteran status, or any other factor determined to be unlawful under applicable law. Corestaff Services is not associated with Core Staffing Services, Inc. which operates in the New York metro area.
Contact Consultant:
Kesia De La Fuente
Thank you,
your application has been submitted
Back to job search