Remote Unemployment Benefits Audit Agent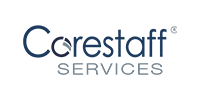 We have a fantastic opportunity with an amazing global company! We are hiring for Unemployment Benefits Audit Agents to work remotely on a 12 month (could be extended past 12 months) assignment. You must have your own computer (requirements are listed below) and high speed internet connection. These are all REMOTE positions, and are all MONDAY - FRIDAY 8AM - 5PM PACIFIC TIME. You MUST live in the state of California.
Job Summary
The Benefit Audit Agent is responsible for reviewing unemployment insurance claims against wages earned to determine if benefits were appropriately collected. Using critical thinking skills, the Agent will analyze all information, notes, and documentation against State and Federal policy and determine what additional information is needed to validate appropriate claim payments. They will then perform outreach to employers to obtain the necessary information, notate that in the claim file, and forward detailed notes as required to resolve the issue.
Job Duties
Benefits Audit Agents will perform job duties such as:
Analyzing claim information to identify discrepancies or missing information
Assessing the information against requirements based on UI Code, Policies, and Procedures
Sending employers standard forms to obtain additional information or clear up a discrepancy
Reviewing and resolving complex issues referred by other front line staff
Reviewing wage and income information, benefits payments, and cross-matching to determine if payments were made appropriately
Notating all actions taken on a claim clearly and thoroughly
Demonstrating the ability to make logical decisions
All other duties as assigned by management to support claim processing
Experience & Qualifications
3-5 years' experience in claim or case audits
Proficient technical writing skills to support detailed case notes
Critical thinking & time management skills
Strong computer skills to facilitate the navigation of multiple systems
Technical Requirements
Hard wired (no WiFi) internet connection with a minimum download speed of 20 Mbps and upload speed of 5 Mbps
PC Processor (CPU)- minimum of an Intel i3 or equivalent, 4 GB of RAM and 30 GB of free storage space
Headset & smartphone that can download an authenticator app
Please submit your updated resume for immediate consideration. Please note that resumes that only well written and formatted resumes will be considered. Qualified candidates will be contacted within 24 business hours. Please, no phone calls. To be considered for this opportunity, you must reply to the job posting.
Contact Consultant:
Sharon Dillon
Thank you,
your application has been submitted
Back to job search