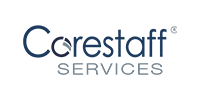 JOB TITLE: Sourcing Analyst?
Apply to this exciting career opportuntiy!
JOB DESCRIPTION
Pay rate - $21.50
M-F 8am to 5pm
Location: Toledo, OH
PURPOSE OF THE JOB
The Sourcing Analyst is responsible to support the CSB-Americas Sourcing Specialists in the procurement of raw materials, primarily batch & chemicals. The Sourcing Analyst will be responsible to maintain material tracking spreadsheets to highlight & elevate risk to the Business. Additionally, the Sourcing Analyst will support the Sourcing Continuity Plan including tracking On-time Ship to request, Order Fill Rate & Expedited/emergency truck costs. The Sourcing Analyst will also support the root cause analysts for open GRNIs.

JOB RESPONSIBILITIES
Safety
Lead and support safety initiatives and processes to drive towards zero recordable injuries.
Incorporate the safety stand and safe improvements into all people-related initiatives.
Live the Safety Stand, adhere to the safety responsibilities
Metrics
Implement a personal safety action plan
Supporting Daily Sourcing Operations
Raw material escalations – Develop & maintain a tracking spreadsheet for our chemical & batch materials reflecting current inventory, DOH, material in transit, confirmed orders, etc. This will be used to highlight risk to the Composites Plants and to identify suppliers that are not meeting the expectations of the Business.
Expand emergency truck tracking – Support the process to track 'extra' costs associated with the procurement of our raw materials (expedited freight, rail demurrage, air freights, etc.). Having a more robust tracking process will ensure we have visibility to the 'all in' delivered costs for the input materials.
GRNIs – Supporting the root cause analysis for ongoing GRNIs (invoice never received, incorrect price, incorrect quantity, wrong PO # on invoice, etc.) with the goal of developing corrective actions to avoid GRNIs in the future.
Monitoring Material Movements into Our Import Warehouse - Work closely with Material Planners and sales to determine how much safety stock to hold. Provide guidance to the Planners on the stock transfers that they need to enter.
Subcontracting – Support the planning & execution of the processes for three of our Subcontracting partners.
MINIMUM QUALIFICATIONS:
EXPERIENCE:
2-5 in a sourcing, supply chain planning, customer service, or materials management role is a plus
KNOWLEDGE, SKILLS & ABILITIES:
Analytical skills and problem solving
Critical thinking and decision-making capabilities a must
Strong interpersonal relationship building
Can operate in a fast paced, day to day operations work environment
Able to work independently and with a team
The ability to manage multiple activities, manage projects, and effectively communicate results
General supply chain and business acumen
Experience with Microsoft Office products
Root cause analysis based on data
Corestaff Services is an Equal Opportunity Employer - All qualified applicants will receive consideration without regard to race, color, religion, gender, national origin, age, disability, veteran status, or any other factor determined to be unlawful under applicable law. Corestaff Services is not associated with Core Staffing Services, Inc. which operates in the New York metro area.
Contact Consultant:
Donae Bishop
Thank you,
your application has been submitted
Back to job search