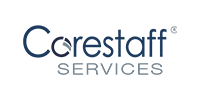 JOB TITLE: Packaging Operator
Seeking 10 packaging operators in Mt. Vernon, IN. Apply today!
JOB DESCRIPTION
Pay Rate: $18.50
Location: Mount Vernon, Indiana
Note: Candidates should be available to start as soon as possible. Start date could change, to an earlier date, depending on when the right candidate has been identified.
Applicants will need to be able to work any of the three shifts outlined below. Note – 1st and 2nd shift rotate every two weeks, while 3rd shift is a standard fixed shift. (4x10 = 4, ten hour shifts per week to total 40 hours. If overtime is required, employees may have to work on Fridays (or even Saturdays as well in some cases)
Shift Expectations:
This resource would be assigned to a 1st and 2nd shift rotation, but would also need to be flexible to work 3rd shift, if needed.
Regular Schedule Hours
Applicants need the flexibility to work straight 3rd shift ( 11:00 pm to 7:30 am)
Description:
This position is responsible for producing packaged pharmaceutical products in a safe and efficient manner, complying with cGMP's, SOPs, and site safety procedures.
Major Responsibilities:
Operate packaging equipment (tablet fillers, thermoformers, labelers, case packers, etc.) in a safe and efficient manner.
Must understand and comply with cGMP's, SOPs and site safety procedures.
Verify correctness of product and components for the NDC packaged.
Supply equipment with components and product. Lifting requirements may be up to 50 lbs.
Perform detection system challenges on applicable equipment.
Perform basic maintenance, changeover, set up, and troubleshooting of packaging equipment.
Clean, purge, and inspect packaging equipment.
Accountable for accurately documenting, packaging and cleaning activities in logbooks and electronic systems.
Perform quality attribute inspections and in-process testing (torques, induction seal integrity, leak tests, appearance, etc.)
Rework packages according to SOPs or Rework Packaging Order to correct deviations.
Attend regular SHE and GMP meetings
Share knowledge with co-workers for training purposes.
Work effectively in teams to meet monthly demand requirements.
Identify areas for continuous improvement and efficiency improvements, and implement fixes for these ideas.
Accountable for Line performance (OEE) and able to report hourly status of line to affected personnel to ensure timely resolution to issues. (i.e. Facilitators, Engineers)
Must be able to work off shifts, weekends, alternative schedules, and rotate between shifts when production demands require.
Must be flexible to change.
Ability to perform duties with minimum supervision.
Minimum Requirements:
High School Diploma
One year experience in a production environment
Good interpersonal skills
Basic mechanical aptitude
Basic Computer skills
Good interpersonal, communication and writing skills
Preferred Background:
Experience in a pharmaceutical production environment
Knowledge of cGMPs
Internal and External Contacts/Customers
Other PET members such engineers, process facilitators, quality assurance, mechanics and
other MtV site team members including material handlers, schedulers, facilities etv
Corestaff Services is an Equal Opportunity Employer - All qualified applicants will receive consideration without regard to race, color, religion, gender, national origin, age, disability, veteran status, or any other factor determined to be unlawful under applicable law. Corestaff Services is not associated with Core Staffing Services, Inc. which operates in the New York metro area.
Contact Consultant:
Kourtney Howard
Thank you,
your application has been submitted
Back to job search