Cylinder Handler/Distribution Clerk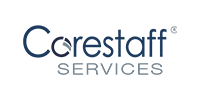 JOB TITLE: Cylinder Handler/Distribution Clerk
2 openings! On temp and on temp to hire Culinder Handler. Apply today!
JOB DESCRIPTION
Pay Rate: $18/hour
Shift: The shift is 6am - 2:30pm. In winter, it may change to 8am-4:30pm for safely working in daylight hours outside.
Start Date: ASAP
Assignment Length: 6 months (could be extended)
Estimated hours per week:40 Hrs
Temp to Hire (Y/N): YES FOR ONE OF THE TWO POSITIONS
Assignment Location: Morrisville, PA
Job Responsibilities/Accountabilities
Perform the work with the utmost regard for the safety and health of all involved.
Understand and comply with all safety regulations and guidelines while on company or customer property.
Report any accident, incident and near miss.
Understand and comply with the established Quality System and report any deficiencies and stop any plant operation if it is compromising the quality process.
Assist in loading and unloading cylinder trucks utilizing a forklift, pallet jacks, cylinder hand truck and lifting objects.
Sort cylinders according to product service and moving cylinders to designated areas.
Assist in the shipping department as needed, retrieving and preparing orders
Scan incoming cylinders as per SOP's
Maintain general work area as per 5S methodology.
Work with retest team when required to ensure proper handling and placement of cylinders
Skill Set/Knowledge/Expertise:
Proficiency in the English language.
Good mechanical skills and aptitude.
Have a basic knowledge of the properties and characteristics of the products being handled.
Be able to accurately perform basic arithmetic calculations.
Other Requirements
Have a full range of motion and be able to lift a minimum of 50 pounds.
Be able to operate a forklift, jack pallet truck and other cylinder movement type equipment.
Train in shipping to obtain DOT certification for creating bills of lading, placarding, palletizing, labeling, blocking bracing of cylinders
Educational Requirements
High School Diploma or equivalent.
Corestaff Services is an Equal Opportunity Employer - All qualified applicants will receive consideration without regard to race, color, religion, gender, national origin, age, disability, veteran status, or any other factor determined to be unlawful under applicable law. Corestaff Services is not associated with Core Staffing Services, Inc. which operates in the New York metro area.
Contact Consultant:
Nolan Lane
Thank you,
your application has been submitted
Back to job search